May 18, 2020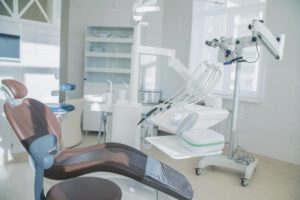 From getting groceries to connecting with family, the COVID-19 pandemic has changed many aspects of our lives. Even your next dental appointment will look very different than it did before! To ensure you are as safe as possible while receiving the dental care you need, your dentist has added numerous additional infection control protocols. Read on to find out what you can expect before, during, and after your next appointment with your Wylie dentist.
Making Your Appointment
Your Wylie dental team is working tirelessly to safeguard your health before you even arrive to the practice. At the start of every day, each team member completes a quick health questionnaire and no-touch temperature check. When you call to make your appointment, you may notice that you're offered fewer options than before. This is due to sequenced patient scheduling, which allows more time for coming, going, and cleaning between patients. While this precaution may be a little inconvenient, it goes a long way in keeping the entire practice healthy.
Before Your Appointment
When you arrive for your appointment, you'll notice the changes to the reception area right away. Magazines, toys, and several chairs have been removed while helpful signs and one-way traffic areas have been established. This limits the number of frequently touched surfaces as well as your exposure to other patients. You may also hear the low hum of new HEPA air filters, which have been added to the HVAC system to keep the air clean.
During Your Appointment
Before your treatment begins, your dentist will likely ask you to rinse your mouth out with the provided antimicrobial rinse. While it has not been tested against COVID-19, it will reduce any harmful oral bacteria. Your dental team may also look slightly different than the last time you saw them as well. To keep themselves safe and prevent the spread of germs, they have added several pieces of personal protective equipment to their working wardrobe. In addition to the gloves and goggles you've seen them wear previously, they may be wearing N95 and ASTM level 3 masks, face shields, and disposable coats.
After Your Appointment
In the past, you may have had your dental work completed over several appointments. However, you can now expect to schedule an expanded appointment, which will allow your dentist to accomplish more in a single visit. This will limit how many times you need to leave your house to visit the office. Remember, if you begin to develop a fever, dry cough, shortness of breath, or any other common symptom of COVID-19 within 14 days of your visit, you need to notify your dentist as soon as possible.
While COVID-19 may have changed what your next dental appointment looks like, it hasn't changed your dentist's commitment to keeping you and your smile as healthy as possible.
About the Author
Dr. Roger Morton of Wylie Family Dentistry has been helping the smiles of Wylie, TX stay happy and healthy for almost two decades now. Since his practice opened in 2002, he has been dedicated to serving his community with comfortable, affordable, and long-lasting dental care. In these unusual times, he continues to put the best interests of his patients first. His practice has always met and exceeded the sanitation standards set forth by the Centers for Disease Control and Prevention, and he has added 19 additional precautions to ensure his office is as healthy and germ-free as possible. If you'd like to learn more about his Commitment to Safety, please contact him via his website or at (972) 442-5599.
Comments Off

on A Glimpse at Your Next Dental Visit After COVID-19
No Comments
No comments yet.
RSS feed for comments on this post.
Sorry, the comment form is closed at this time.