Dentures – Wylie, TX
Quick and Affordable Solutions to Extensive Tooth Loss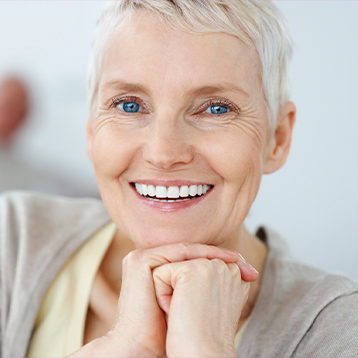 Dentures are one of the oldest forms of tooth replacement in history. Our founding fathers used ivory to create their dentures, which proved to be quite the durable material! Today, acrylic and porcelain replace the ivory and gold typically used in dentures. As a result, they are more comfortable and lifelike than ever before! And, when you visit Dr. Morton at Wylie Family Dentistry for dentures, you're guaranteed to be offered excellent care and high attention to detail. Call our dental office and get started restoring your smile!
Why Choose Wylie Family Dentistry for Dentures?
Affordable Payment Plans to Cover Large Expenses
Locally-Owned and Long-Term Team Onsite
High-Quality and Natural-Looking Dental Materials
The Benefits of Full and Partial Dentures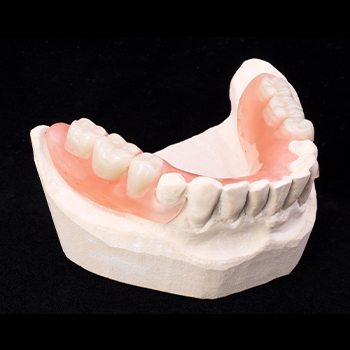 The most obvious benefit of choosing dentures to replace teeth is that you can replace several teeth at once in a short period of time at a relatively affordable price. It's easy to replace multiple teeth on either side of your arch or an entire row of teeth at once. Plus, if you have existing teeth, you can prevent them from shifting out of place and misaligning your smile. It's an incredibly comprehensive approach to address tooth loss and only takes a few weeks to design and fabricate your denture.
Understanding the Cost of Dentures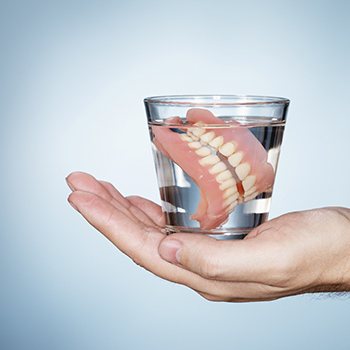 Like most things, you get what you pay for when it comes to dentures. The cheapest option isn't always the best, and your smile is worth investing in, especially if you want high-quality and lifelike results. There are many variables that influence the overall cost of dentures in Wylie. That's why we've included some important information so you can be prepared. For any specific questions about denture prices, please don't hesitate to contact our office!
Factors that Affect the Cost of Dentures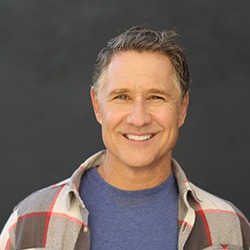 There are three main factors that will impact the cost of your dentures:
Preparation: Any preexisting issues like gum disease or tooth extractions must be treated before dentures can be worn.
Base material: The gum-colored base for your denture can be made out of various types of acrylic, which will influence the cost.
Artificial teeth: The teeth attached to the denture base is made of acrylic or porcelain. It's important for these teeth to be lifelike and stable.
Are Implant Dentures More Expensive?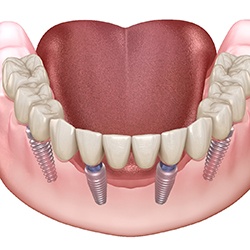 Yes, implant dentures are usually more expensive than traditional ones, but this is for good reason. An implant denture combines the benefits of dental implants and dentures for the most stable smile replacement. Using dental implants to support your denture, you can enjoy eating, speaking, and smiling with ultimate confidence. While dental implants are more of an investment, they can last for the rest of your life with proper care. This may even save you money in the future by avoiding replacements and additional trips to a denture dentist in Wylie.
Does Dental Insurance Cover Dentures?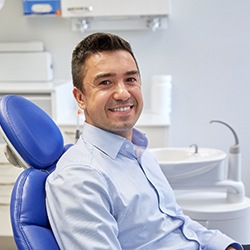 The good news is that dental insurance will typically cover dentures. They are considered a major procedure, which is why most providers will cover around 50% of the cost. However, this will always differ from plan to plan, which is why it's important to communicate with your insurance before making any decisions. Our friendly front desk team is always happy to speak with your provider directly to take advantage of your dental benefits and minimize your out-of-pocket spending.
Other Options for Making Dentures Affordable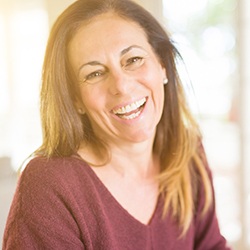 If you don't have insurance, no worries! At Wylie Family Dentistry, we want to make our quality dentistry as affordable as possible. We partner with CareCredit, which is a third-party financing company. With this option, you can get your dentures with easy monthly payments that you choose based on your own budget. The best part is that these fees come with low-to-no interest, allowing you to enjoy the benefits of dentures without breaking the bank. To learn more about your denture cost and treatment, please don't hesitate to contact our office for a consultation. Dr. Morton can't wait to help you smile!
Denture FAQs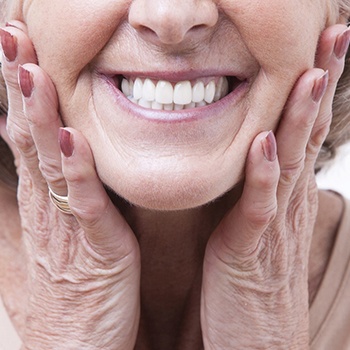 Dentures are a lifechanging tooth replacement option for people who are missing several, most of, or all of their teeth, but it pays to be well-informed before committing to the restoration. Here are the answers to some of the most common questions we are asked about dentures in Wylie. If you don't see the information that you're looking for below, just give us a call! We'd be happy to answer your questions and get you started with an initial consultation.
Should I Have All My Teeth Pulled to Get Dentures?
Repairing a damaged tooth when possible is always preferred over replacing it, so tooth extractions of any kind will only be recommended when deemed absolutely necessary. This is when a tooth is too damaged to save thanks to extensive decay, a severe infection, or trauma that has broken off a significant amount of enamel. If all of the teeth in in an arch are either decayed or infected with gum disease, this might be a viable option, but your dentist will always explore all possibilities before recommending extractions for dentures.
Can I Sleep with My Dentures?
Dentists will generally recommend that you take your dentures out at night when you go to sleep. When you first get your dentures, you will likely be told to keep them in for 24 hours, including nighttime, but after this, you should be removing them each evening. This is because wearing dentures restricts the circulation in your gums, leading to soft tissue irritation and potentially speeding up ridge resorption. When you take out your dentures, you're giving your gums a chance to recover and get the nutrients they need to stay healthy.
Will It Hurt to Get Dentures?
If you need to have teeth extracted before you get dentures, you are likely to experience some soreness after the surgery. Take your prescribed pain medication as directed and discomfort should improve 3 to 5 days after the procedure. When you first receive new dentures, some minor irritation may occur as your mouth adjusts to the new appliance. If you are switching to a new set of dentures, this adjustment process may take longer than before. Give us a call if pain persists so we can take a look!
Is It Hard to Talk with Dentures?
When you first get new dentures, it will take time to get used to speaking with them. The amount of time it takes varies from person to person, but generally speaking, the more you practice, the quicker you will be able to adjust. Try reading out loud to yourself and repeating difficult-to-pronounce words. Speak slowly, as fast speech can sound muffled if you aren't used to your restoration yet. After a bit of practice, you will get the hang of it!