Implant Dentures – Wylie, TX
The Best Way to Address Extensive Tooth Loss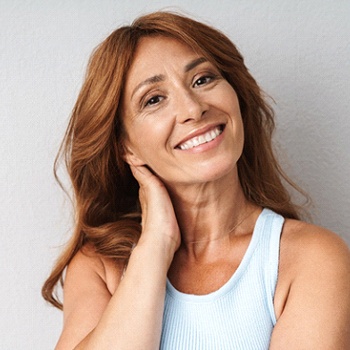 Edentulous (missing all teeth) patients face numerous challenges on a daily basis. They may find it difficult to eat their favorite foods, and they often feel self-conscious in social situations. Traditional dentures can help with those issues to an extent, but they have some significant disadvantages. There is a better solution! We often recommend implant dentures in Wylie. Schedule a consultation with our team to learn more about this potentially life-changing treatment.
Why Choose Wylie Family Dentistry for Implant Dentures?
Partnered with Top Local Specialists
Beautiful, Natural Looking Restorations
Patient Comfort Is a Top Priority
What Are Implant Dentures?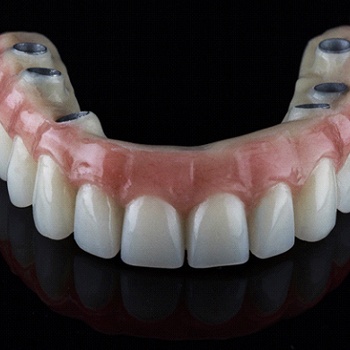 Traditional dentures rely on adhesive or suction to stay in place, but implant dentures are different. They are secured by prosthetic tooth roots (dental implants) that get surgically placed beneath the gumline. Therefore, they are much stronger and sturdier than regular dentures.
There are two main categories of implant dentures:
Fixed/Permanent Implant Dentures
These are permanently attached to the implants; they can only be taken out of the mouth by a dental professional. Usually, this type of prosthetic requires 4 – 6 dental implants for adequate support. Many patients love the convenience of always having their replacement teeth in their mouth.
Removable Implant Dentures
As their name implies, these prosthetics are easy for patients to remove without professional help. They typically require just two or three dental implants per arch.
The Implant Denture Procedure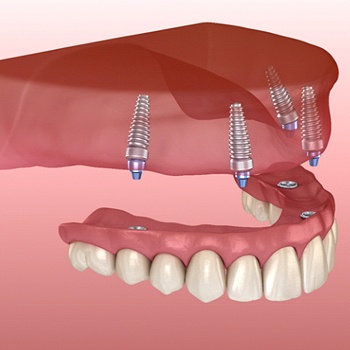 Here is a basic overview of how the treatment usually works:
Consultation: Your implant dentist in Wylie, Dr. Morton, evaluates your candidacy for dental implants and begins to design your treatment plan.
Implant placement surgery: After any necessary preliminary treatments, we refer you to a local specialist who will insert the implants into your jawbone. Then, the implants begin to bond with the tissue around them.
Restoration: Once we secure any necessary attachments to the top of your implants, you receive your custom implant denture. We coach you on how to use it and care for it, and you can begin to enjoy your new smile!
From beginning to end, the implant denture process usually takes at least several months, but the many benefits of the treatment make it the investment time more than worth it!
Am I a Candidate for Implant Dentures?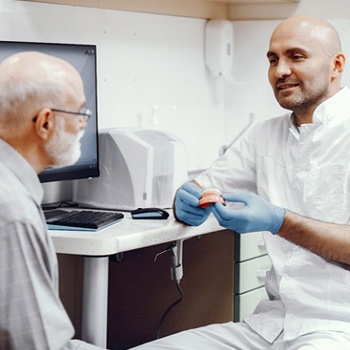 If you don't know if implant dentures are right for you, schedule a consultation with Dr. Morton. Most people who are missing all or most teeth throughout an arch do qualify for the treatment, either right away or after some preliminary procedures.
Some common traits of candidates for implant dentures include:
Sound oral and overall health
A commitment to excellent daily oral hygiene and other habits that will protect the implants
A jawbone that is strong enough to support dental implants
A desire to upgrade from traditional dentures
Benefits of Combining Dentures & Dental Implants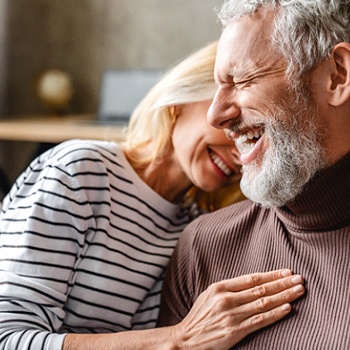 Some key benefits of implant dentures include:
Stability: Unlike traditional dentures, implant dentures will not slip around in the mouth during eating and speaking.
Jawbone preservation: By acting as substitute tooth roots, dental implants stimulate the jawbone and help to keep it strong and whole.
Value: Dental implants in Wylie last for so long that they may be a better monetary value than traditional forms of tooth replacement that need to be replaced every few years.
Comfort: Because they don't slip in the mouth, implant dentures feel quite natural.