Oral Cancer Screenings – Wylie, TX
Quick Scan, Early Detection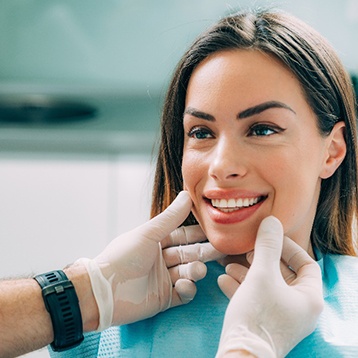 Many patients chalk up their biannual visits to their dentist as nothing more than a quick check for cavities. In reality, your dentist scans for non-dental issues too, such as oral cancer. In fact, they are often the first to find the warning signs, playing a crucial role in early detection. If you want to learn more about oral cancer screenings, risk factors, and common symptoms, then get in touch with our team or read on!
Why Choose Wylie Family Dentistry For Oral Cancer Screenings?
Dentist with Over Two Decades of Experience
Dental Insurance and Flexible Financing Welcome
Morning, Lunchtime, and Afternoon Hours
Common Risk Factors of Oral Cancer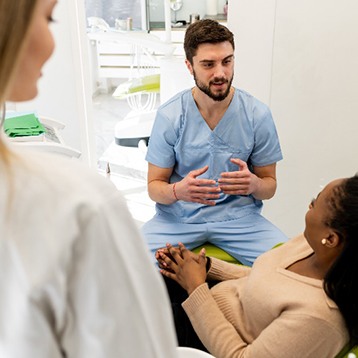 Although oral cancer can affect everyone, there are a few notable risk factors, such as:
Drinking alcohol in excess
Using tobacco products
Being diagnosed with HPV (Human Papillomavirus)
Getting sunburned frequently
With factors like age and gender also playing a role, this isn't an exhaustive list. That's why our Wylie dentist will review your medical and dental history at your visit. In addition to screening for signs of oral cancer, they can provide recommendations on how to lower your risk and share which symptoms to keep an eye out for between visits.
The Signs of Oral Cancer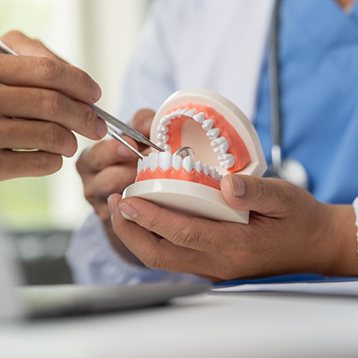 Since symptoms of oral cancer are often painless, they can fly under the radar for months. To prevent that from happening, make sure to schedule a dental checkup and cleaning every six months. While conducting your oral cancer screening, we will keep an eye out for red or white lesions, rough patches, lumps, and the like. We will also ask questions to learn more about the common signs, like "Have you noticed any changes to your voice?" or "Do you ever feel like something is constantly stuck in your throat?" That way, we can rule out more of the common symptoms of oral cancer.
What to Expect During an Oral Cancer Screening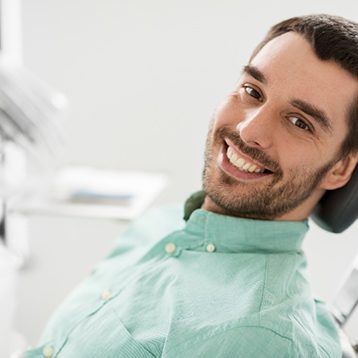 Fortunately, oral cancer screenings are both quick and painless. In fact, you may not even realize your dentist is conducting one! The first step is inspecting your oral cavity, including your lips, the back of your throat, and underneath your tongue. In the process, you may feel us gently checking for tenderness and lumps, which typically only takes a minute or two. Of course, if we find anything worrisome, we will bring it to your attention immediately. In some cases, we will ask you to return in a few weeks for another exam. Or, if necessary, we will refer you to a specialist for further evaluation.