Dental Crowns – Wylie, TX
Restoring Your Oral Health, Improving Your Smile's Appearance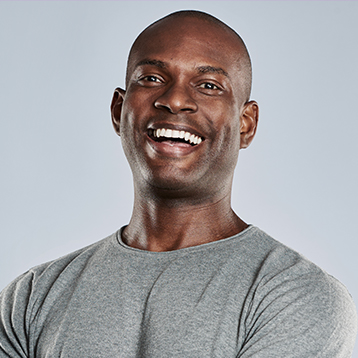 Dental crowns are one of the most commonly-used restorations in dentistry to date and for good reason. They restore damaged teeth, keep your smile looking natural, and play a crucial role in root canal therapy and dental implant treatment. Without them, we wouldn't be able to help patients save their natural teeth. When you're in need of effective and aesthetically-pleasing dental crowns, Wylie Family Dentistry is the one to deliver. Give us a call to schedule your next appointment!
Why Choose Wylie Family Dentistry for Dental Crowns?
Compassionate Dentist and Team Members
Over a Decade of Experience Serving Patients
Highly-Customizable and Natural-Looking Crowns
How Do Dental Crowns Protect Teeth?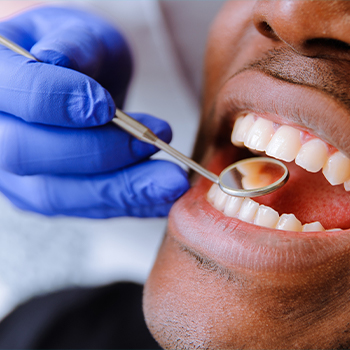 When a tooth becomes damaged, it doesn't only affect your ability to eat the foods you enjoy. It also affects how neighboring teeth behave. Over time, they will begin to naturally shift into the open space created from the damaged tooth. This negatively affects your alignment and can put you at higher risk of enamel erosion later. Furthermore, dental crowns seal damaged teeth away from bacteria, effectively preventing them from developing an infection.
Dental Crown FAQs
Have you been told that you're in need of a new dental crown? You may still have some unanswered questions, so we're here to help. Here are the answers to some of the most common questions we receive about dental crowns in Wylie. If you don't see the information that you're looking for below, just give us a call. We'd be happy to walk you through the process of your treatment.
Are Dental Crowns Permanent?
While they technically aren't permanent, dental crowns are a long-term solution. On average, they can protect your teeth for anywhere between 5 to 15 years on average. When your dentist reshapes your tooth for a crown, the procedure is irreversible. Tooth enamel does not grow back after it has been lost, so the tooth will always need to be protected with a crown moving forward. That being said, crowns protect the underlying teeth from additional damage, therefore helping them to survive much longer than it likely would have otherwise.
Do Dental Crowns Get Cavities?
It is impossible for a crown itself to develop cavities, but the tooth underneath it still can. In fact, a crowned tooth has about the same risk of decay as an uncrowned tooth. Poor oral hygiene makes it possible for bacteria to travel underneath the crown and wreak havoc on the tooth. Fortunately, you can prevent cavities in crowned teeth the same way you prevent them in any other tooth. Brush, floss, and see your dentist for regular cleanings and checkups.
Does It Hurt to Get a Dental Crown?
Just like when you get a filling, your dentist will numb the tooth that they will be working on when you get a crown. While the procedure itself shouldn't be uncomfortable, you may experience some sensitivity afterward for a few days, especially if you have also undergone a root canal. This can be managed with over-the counter pain relievers. If discomfort persists or worsens, give us a call.
Do Dental Crowns Feel Natural?
Within a few days of receiving your permanent dental crown, it should start to feel increasingly natural. Crowns are made from durable materials that can stand up to everyday chewing forces just as easily as tooth enamel, so eating with your crown shouldn't feel strange. The reason that your dentist reshaped your tooth was to ensure the crown would fit comfortably within the mouth. Additionally, every crown is custom-made based on impressions taken of the tooth. Ultimately, your crown shouldn't feel awkward or noticeable.