Porcelain Veneers – Wylie, TX
Advanced Dental Ceramics for Improved Aesthetics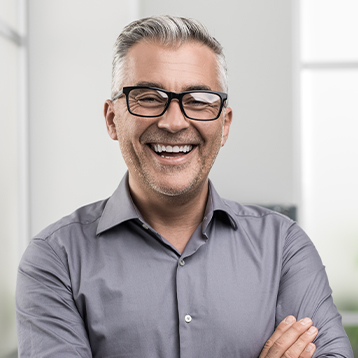 In the past, dental veneers were not nearly as lifelike as they are today. Because they used inferior materials, patients often feared that their smile will take on the appearance of chicklets, rather than teeth. With the help of high-quality ceramics like porcelain, anybody can achieve a natural-looking smile with help from Dr. Morton. In just two appointments, a smile free of permanent stains, chips, cracks, and even minor orthodontic issues can appear. To get started, give our dental office a call!
Why Choose Wylie Family Dentistry for Porcelain Veneers?
Detail-Oriented and Caring Dentist and Team
Patient-Focused Team in Welcoming Dental Office Environment
Durable and Lifelike Dental Ceramics
What's the Process of Receiving Porcelain Veneers?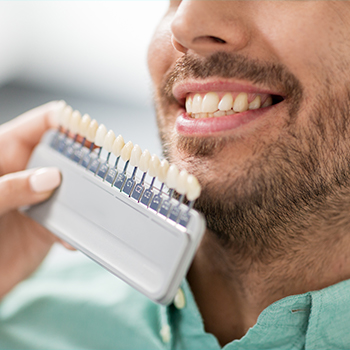 After carefully examining your current teeth, Dr. Morton will capture impressions of your smile so that the dental lab we partner with can create veneers that properly cover your teeth. This means taking the shape, size, and color into account. Prior to capturing impressions, we'll need to remove a very small amount of tooth enamel so that the veneers sit flush. This makes them look more natural. During the fabrication process, you'll wear a set of temporary veneers that help you get used to your new smile. After about two weeks, you'll come back to our dental office and have the permanent veneers placed.
Understanding the Cost of Veneers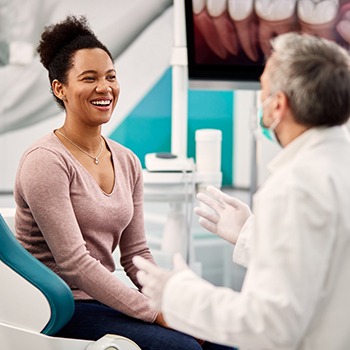 Did you know that celebrities like Tom Cruise, Miley Cyrus, and Morgan Freeman owe their award-winning smiles to veneers? While this dazzling cosmetic treatment is still quite popular in Hollywood, veneers are now widely available to almost anyone! However, it's still important to consider the cost of veneers in comparison to other cosmetic services to ensure you're making the best investment for your smile. Read on as we go over some important information concerning the cost of veneers in Wylie.
Cost VS Cosmetic Dentistry: What's Right for Me?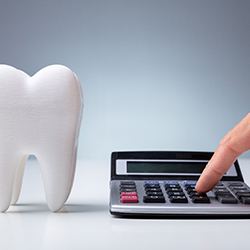 Thanks to modern dental technology and materials, you have a wide variety of cosmetic dental treatments to choose from, each offering different results at unique price points:
Teeth Whitening – Another very popular cosmetic service we offer is teeth whitening. This quick, easy, and cost-effective treatment can dramatically brighten your smile, but it cannot change the shape or position of your teeth.
Cosmetic Dental Bonding – This treatment can practically erase chips, cracks, stains, and gaps from your smile, but unlike veneers, it can only be used to address minor issues. Plus, dental bonding needs to be touched-up every few years.
Veneers – Although pricier than teeth whitening and dental bonding, veneers are the easiest way to transform all aspects of your smile, including the size, shape, color, and position of your teeth. Veneers can last 15 years or more, are stain resistant, and offer the most comprehensive results.
How to Make Veneers Affordable
Even though veneers are not covered by dental insurance, they can be an affordable treatment. To help all our patients reach the smile of their dreams, we're proud to partner with CareCredit. This third-party financing company offers a variety of low- to no-interest payment plans that qualifying patients can choose from. These plans act very much like a credit card, since they allow patients to get their treatment right away and then pay for it over time in increments. If you're interested in breaking up the cost of your treatment with financing through CareCredit, call us today or go online to learn more about how you can apply.
In the end, veneers can give you a sense of pride and self-confidence that's truly priceless. During your consultation, we'll be happy to discuss your smile goals, take a look at your teeth, and make a recommendation for which service is best for the results you're looking for. If veneers are a good choice for you, we'll be able to give you a personalized estimate and review your options for making veneers affordable in Wylie.