Tooth-Colored Fillings – Wylie, TX
High-Quality Restorations for Natural-Looking Smiles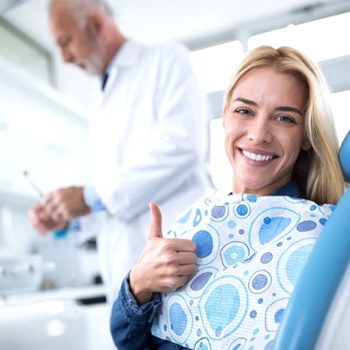 At Wylie Family Dentistry, we want our patients to feel just as good as they look, which is why we offer services like tooth-colored fillings. With this treatment, we can improve the health of your smile while maintaining its prosthetics as well. Dr. Roger Morton is a trusted Wylie dentist with extensive experience in restoring teeth back to their full strength. Keep reading to learn how you could benefit from tooth-colored fillings.
Why Choose Wylie Family Dentistry for Tooth-Colored Fillings?
Experienced Dentist & Staff
Advanced Technology & Comfortable Office
High-Quality Materials for Dental Restorations
What Are Tooth Colored Fillings?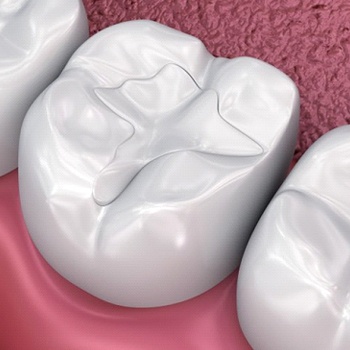 Tooth-colored fillings are dental fillings designed to look like your natural teeth. Instead of traditional silver, amalgam fillings, tooth-colored restorations are made of a special composite resin. This blend of plastics creates a natural-looking appearance, but it's also incredibly strong, so you won't have to sacrifice function for looks. One of their main benefits is that unlike traditional metal fillings, composite resin doesn't expand and contract with temperature, eliminating sensitivity you normally may experience.
What Happens When Tooth Decay is Left Untreated?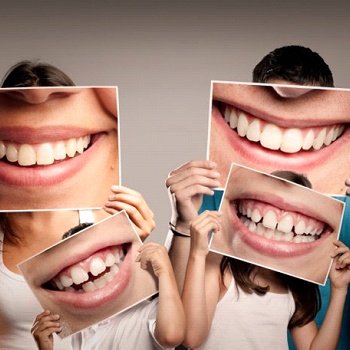 If you spot decay or notice sensitivity, it's important to get treatment right away. If dental care is prolonged, tooth decay can lead to infection, which may require a root canal. And, if the tooth decay is too large, the entire tooth may need to be removed to provide you with relief and prevent the infection from spreading. While routine restorative work like fillings are usually covered by around 80% by insurance plans, untreated tooth decay can lead to more extensive and expensive procedures in the future.
Are Fillings Painful?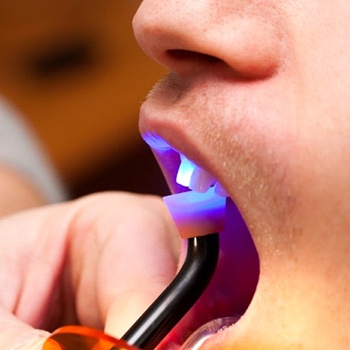 One of the best parts of getting tooth-colored fillings at Wylie Family Dentistry is that the procedure is virtually painless. We will ensure that you're numb and comfortable before beginning, and we even offer sedation for a greater sense of relaxation. Then, we'll remove any decay from your tooth before filling it with our tooth-colored fillings. After, we will file down the filling to match the height of your teeth, and we'll polish it, so it reflects light the same as your natural smile.
Does it sound like you could benefit from tooth-colored fillings? Contact our office today to take your first step toward a healthy smile while maintaining your natural beauty.