Emergency Dentistry – Wylie, TX
Don't Put Off Your Toothache or Dental Injury!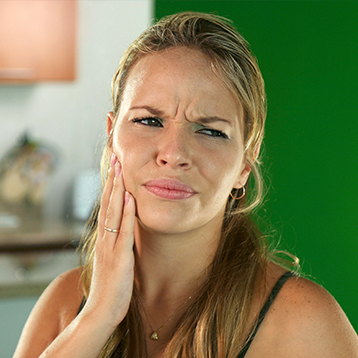 Dental emergencies generally fall into two categories, according to Dr. Morton. The first is long-term emergencies, which typically appear due to untreated tooth decay. The other type of emergency involves forced trauma, either from a bad fall or sporting accident. Regardless of the type of emergency you're experiencing, you should always give Wylie Family Dentistry a call to have it addressed. Our dental office will do everything it can to see you the same day, just give us a call!
Why Choose Wylie Family Dentistry for Emergency Dentistry?
Dedicated to Getting Patients Seen the Same Day
Emergency Root Canal Therapy Available
Multiple Sedation Options for Nervous Patients
How to Handle Common Dental Emergencies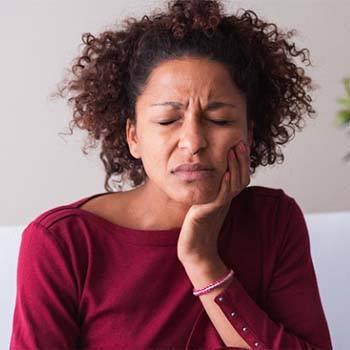 Whether your tooth is in pain or you believe that you have an oral infection, the first thing you should do is always give our dental office a call. By doing this first, you can increase your chances of getting your emergency handled sooner, which is always more ideal. Plus, you can speak with one of our team members, who can give helpful advice should you need it. Below, you'll find useful information that will help you stabilize your condition before you arrive.
Toothaches
If your tooth is in pain, take an over-the-counter medication such as ibuprofen to ease any discomfort. However, do not take aspirin as this can trigger a burning sensation in the tooth. If your mouth is swelling, use a cold compress to reduce it. When you come to the dental office, we'll perform x-rays and confirm if tooth decay removal/dental filling placement is needed, or if a root canal therapy is necessary to remove an infection.
Chipped/Broken Teeth
Gather any pieces of the tooth that you can and bring them to our dental office. If your mouth is swelling, apply a cold compress in 20-minute intervals to reduce discomfort. If your tooth is sharp as a result of the break, use a piece of sugarless gum or wax paraffin to cover it. This will prevent you from accidentally cutting your lips, tongue or cheek. Depending on the extent of the break, either cosmetic bonding or a dental crown will be needed.
Knocked-Out Tooth
Locate the tooth and pick it up by the crown portion. If any tissue is still attached, do not touch or remove it. Instead, gently rinse the crown portion of any debris, rinse out your mouth, then attempt to place it back into your socket. If not possible, keep it contained in milk, saline solution, saltwater or saliva, which will keep it preserved for up to one hour. If we are not able to reimplant the tooth, we'll go over your tooth replacement options, including bridges and dental implants.
Lost Filling / Crown
Prior to reseating your crown, apply a small amount of clove oil to your damaged tooth to reduce discomfort. Then, use either a denture adhesive or dental cement to adhere the crown to your tooth temporarily. If this is not possible, avoid chewing on that side of your mouth until you get to our dental office, where the crown will likely need to be replaced if it's damaged.
How to Prevent Dental Emergencies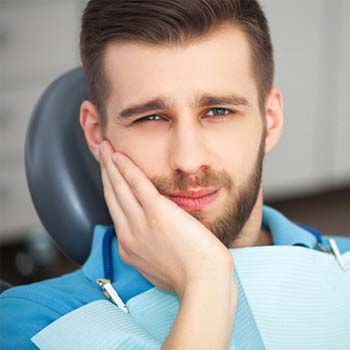 Most dental emergencies can be avoided if you practice daily oral care at home as well as make visits to our dental office for exams and cleanings. This means brushing twice a day with fluoridated toothpaste and flossing daily. Of course, those who are at higher risk of oral injury (i.e. those who participate in contact sports) will need to wear mouthguards to prevent potential damage. Furthermore, you should never use your teeth for tasks that a tool is better suited for, such as opening packages or bottles.
Cost of Treating Dentistry Emergencies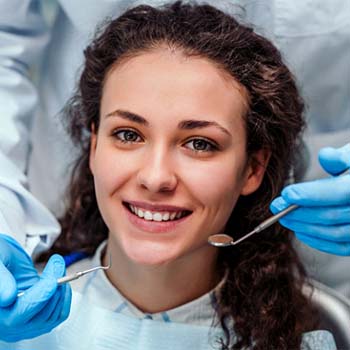 The cost of treating dental emergencies varies based on the seriousness of the emergency, which is why it's not easy to give a flat cost to all patients. For example, tooth pain that requires simple antibiotics will be cheaper to treat than a tooth that needs root canal therapy and a crown. The best way to determine the cost of your treatment is to get evaluated first. This includes digital x-rays which highlight exactly what's happening inside your mouth and helps Dr. Morton determine which treatment is best for your case.
Frequently Asked Questions - Emergency Dentistry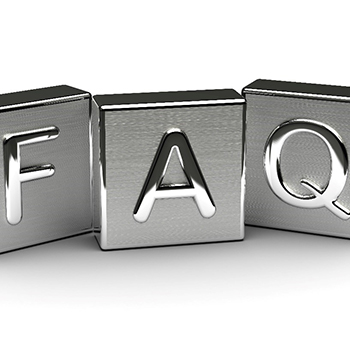 No one ever expects to need an emergency dentist; however, it's a situation 1 in 6 Americans faces annually. You're certain to have plenty of concerns, but don't worry. We're here for you when you need immediate care. In the meantime, here are the answers to a few of the most common questions patients ask us to help ease any apprehensions until your appointment.
Does dental insurance cover emergency visits?
You don't want the fear of a large dental bill to prevent you from getting the care you need. If you have dental insurance, you can benefit from affordable services to rehabilitate your smile. Although every policy differs, most plans can be used to help offset the cost of the exam, x-rays, and certain steps in your treatment.
Does Placing the Tooth in Milk Really Help?
You may have heard this old wives' tale before, but it's actually true! Cow's milk is incredibly compatible with broken teeth, as it helps to maintain the correct fluid balance in the root of the tooth. This helps it survive longer, increasing the chances that it can be successfully reattached by your dentist.
If you completely knock out a tooth, you should attempt to place it back in its socket. However, if that's simply not possible, storing the tooth in milk until you can see your emergency dentist is the next best thing.
What Else Should You Do If You Break or Knock Out a Tooth?
First things first, call your dentist. A dislodged or broken permanent tooth has the best chance of being successfully reimplanted if you can see a dental professional within 30 minutes to an hour after the incident.
If the area around your damaged tooth is bleeding, wet a piece of gauze or cloth with cold water and use it to apply pressure to the area.
If the entire tooth was knocked out, gently pick the tooth up by the crown, or the part that you use to chew, and not the pointed root. However, if only a small portion of the tooth was broken off, you should still try and save some of the pieces by placing them in a container of milk, as there is a chance they can be reattached by your dentist.
Breaking or dislodging a tooth doesn't have to be the end of the world. As long as you receive dental care soon enough, your tooth can usually be restored to perfection.
Do I need an extraction?
Extracting a damaged or problematic tooth might seem like the simple choice because it eliminates the issue. Unfortunately, losing a tooth opens the door to a new list of complications, like cavities and gum disease. Instead, we might be able to save your tooth using a root canal. The endodontic procedure extracts the inner most layer of the tooth to allow it to thrive for many years.
How can I prevent dental emergencies?
You can't always stop a dental emergency from occurring, but there are several things you can do to lessen your risk of one, such as:
Practice proper oral hygiene.
Visit your dentist at least twice a year for a cleaning and checkup.
Wear an athletic mouthguard if you play sports.
Don't use your teeth as tools.
Don't chew on inedible objects.
Treat grinding or clenching of your teeth.
What happens if my toothache goes away?
Many people believe it's normal to have an occasional toothache, especially if it goes away. Unfortunately, a toothache is never a good sign. In fact, it often indicates an underlying problem, like an infection. If you wait too long to have it treated, you might lose your tooth. It's best to see your dentist right away, even if your tooth has stopped hurting.
Can I be seen the same day?
As with any emergency, time is of the highest importance. It's best to call our office as soon as possible to get the urgent attention you need. We'll do everything we can to get you into the office the same day. We know your time is valuable, which is why we use the latest innovations to streamline your treatments. We also have a location and flexible office hours to make it easier to get back to more important matters.
What should I take for pain relief?
If you're experiencing any discomfort, use an over-the-counter pain reliever. You can also rinse your mouth with a salt and water mixture to help keep bacteria at bay while reducing your discomfort. If you develop any swelling, apply a cold compress to the outside of your face for 10-minute intervals. It's also best to avoid chewing or placing pressure on your tooth until after it has been treated.