Emergency Dentistry – Wylie, TX
Don't Put Off Your Toothache or Dental Injury!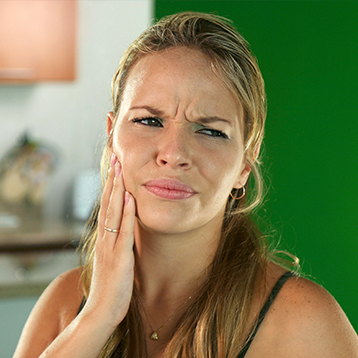 Dental emergencies generally fall into two categories, according to Dr. Morton. The first is long-term emergencies, which typically appear due to untreated tooth decay. The other type of emergency involves forced trauma, either from a bad fall or sporting accident. Regardless of the type of emergency you're experiencing, you should always give Wylie Family Dentistry a call to have it addressed. Our dental office will do everything it can to see you the same day, just give us a call!
Why Choose Wylie Family Dentistry for Emergency Dentistry?
Dedicated to Getting Patients Seen the Same Day
Emergency Root Canal Therapy Available
Multiple Sedation Options for Nervous Patients
How to Handle Common Dental Emergencies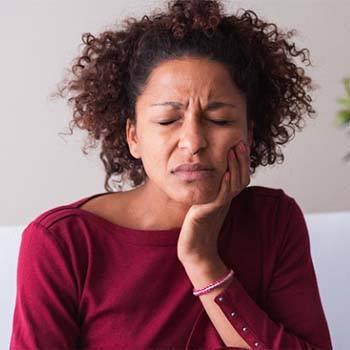 Whether your tooth is in pain or you believe that you have an oral infection, the first thing you should do is always give our dental office a call. By doing this first, you can increase your chances of getting your emergency handled sooner, which is always more ideal. Plus, you can speak with one of our team members, who can give helpful advice should you need it. Below, you'll find useful information that will help you stabilize your condition before you arrive.
Toothaches
If your tooth is in pain, take an over-the-counter medication such as ibuprofen to ease any discomfort. However, do not take aspirin as this can trigger a burning sensation in the tooth. If your mouth is swelling, use a cold compress to reduce it. When you come to the dental office, we'll perform x-rays and confirm if tooth decay removal/dental filling placement is needed, or if a root canal therapy is necessary to remove an infection.
Chipped/Broken Teeth
Gather any pieces of the tooth that you can and bring them to our dental office. If your mouth is swelling, apply a cold compress in 20-minute intervals to reduce discomfort. If your tooth is sharp as a result of the break, use a piece of sugarless gum or wax paraffin to cover it. This will prevent you from accidentally cutting your lips, tongue or cheek. Depending on the extent of the break, either cosmetic bonding or a dental crown will be needed.
Knocked-Out Tooth
Locate the tooth and pick it up by the crown portion. If any tissue is still attached, do not touch or remove it. Instead, gently rinse the crown portion of any debris, rinse out your mouth, then attempt to place it back into your socket. If not possible, keep it contained in milk, saline solution, saltwater or saliva, which will keep it preserved for up to one hour. If we are not able to reimplant the tooth, we'll go over your tooth replacement options, including bridges and dental implants.
Lost Filling / Crown
Prior to reseating your crown, apply a small amount of clove oil to your damaged tooth to reduce discomfort. Then, use either a denture adhesive or dental cement to adhere the crown to your tooth temporarily. If this is not possible, avoid chewing on that side of your mouth until you get to our dental office, where the crown will likely need to be replaced if it's damaged.
How to Prevent Dental Emergencies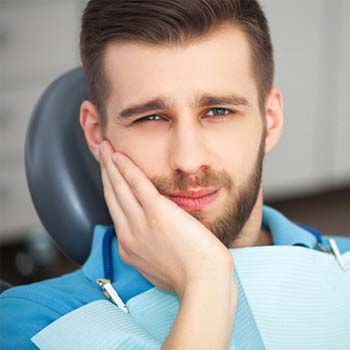 Most dental emergencies can be avoided if you practice daily oral care at home as well as make visits to our dental office for exams and cleanings. This means brushing twice a day with fluoridated toothpaste and flossing daily. Of course, those who are at higher risk of oral injury (i.e. those who participate in contact sports) will need to wear mouthguards to prevent potential damage. Furthermore, you should never use your teeth for tasks that a tool is better suited for, such as opening packages or bottles.
Cost of Treating Dentistry Emergencies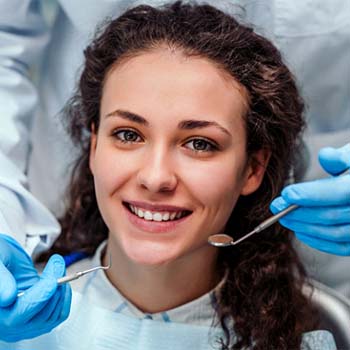 The cost of treating dental emergencies varies based on the seriousness of the emergency, which is why it's not easy to give a flat cost to all patients. For example, tooth pain that requires simple antibiotics will be cheaper to treat than a tooth that needs root canal therapy and a crown. The best way to determine the cost of your treatment is to get evaluated first. This includes digital x-rays which highlight exactly what's happening inside your mouth and helps Dr. Morton determine which treatment is best for your case.