Meet Your Experienced Wylie Dental Team
Dr. Morton is proud to say that he's been working with the same team of dental hygienists andassistants for over ten years! Below, you'll find insightful information on our team members and how they found themselves at Wylie Family Dentistry. We stand behind the exceptional work they do to make your visit as enjoyable, productive and relaxing as possible. Without them, the dental office wouldn't be where it is today.
Debbie, New Patient Coordinator / Insurance Specialist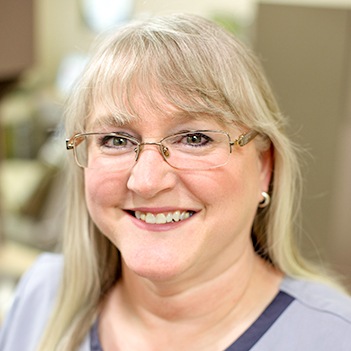 Debbie has been working alongside Dr. Morton for well over a decade now, and she loves being able to help people through her position – especially those who may not like going to the dentist's office in the first place! It's great to see patients shed their fear over time and actually look forward to coming back for future visits.
Originally from Shawnee, KS, Debbie is married to a wonderful man, Bob, and has two children and two grandchildren. In fact, she and Bob will be celebrating their 35th wedding anniversary in 2019! Outside of work, she spends all of the free time she can with her loved ones. Other hobbies include reading and baking. She also has a talent for makeup – in the past, she actually worked for a cosmetic line and did makeovers for weddings and proms!
Carmina, Registered Dental Hygienist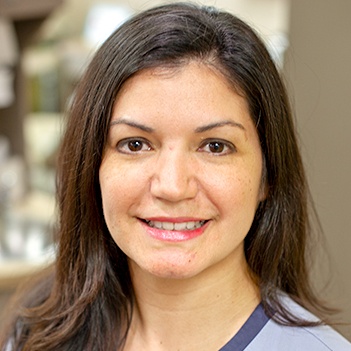 Carmina first joined our dental office a few years, and she has nearly two decades of experience in the dental field overall. She studied at both Collin County Community College and Lamar University, earning her Bachelor's in Dental Hygiene from the latter. She is also certified in full laser treatment for gum disease and local anesthesia administration. What she enjoys most about her work is the daily dynamic between the patients and her coworkers! It's a great environment overall, and she loves giving each person valuable knowledge that they can take home and apply to achieve great oral health.
Carmina has been married for over a decade and has two sweet girls at home. Outside of work, she spends a lot of time with her family, doing activities like swimming, playing golf and "putt-putt," and walking on nature trails. Traveling, watching movies, and going out to fun restaurants are also big hobbies!
Kathy, Registered Dental Hygienist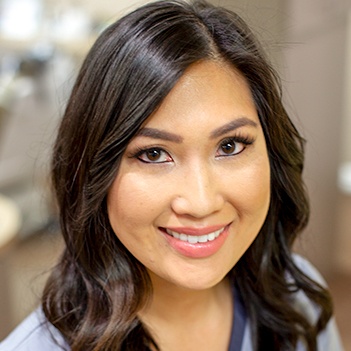 Kathy's career in the dental field spans well over five years now. After earning her Bachelor's in Biology (with a minor in History) from the University of Houston, she chose to pursue her dental education at the University of Texas Health Science Center at Houston. She is additionally certified in CPR, nitrous oxide, laser therapy, dental sealants, and ARESTIN antibiotics. The best thing about her job is being able to give each patient the individualized care they deserve! The most rewarding feeling is being able to help people who are scared of the dentist's office start to feel more comfortable and confident in the treatment chair.
Originally from Houston, Kathy and her husband moved to the DFW area in 2014. They have two beautiful, young children who keep them very busy! Outside of the dental office, her hobbies include traveling, hiking, trying out new restaurants, crafting, decorating, going to the gym, and (of course) spending quality time with her family. An interesting fact about her: she can speak fluent Vietnamese.
Gloria, Office Manager / Registered Dental Assistant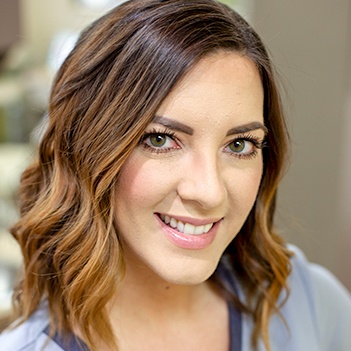 Gloria is a Wylie native, and she's been working in the dental field for over five years so far. She really enjoys getting to know patients and their families really well over time at the dental office. She also finds it really rewarding when she earns the trust of nervous patients and is able to make the dental experience positive for them.
Outside of work, Gloria spends lots of time with her husband Matt and their son Corbin. Her other hobbies include being outdoors, cheering on teams at sporting events, and going to concerts. An interesting fact about her: she's been in a TV commercial before!
Lorena, Registered Dental Assistant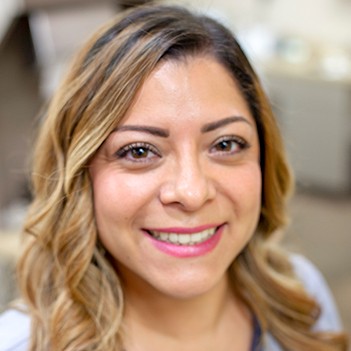 Lorena was actually born in Guadalajara, Mexico, but she grew up in Garland. Today, her career in the dental field spans over 15 years! She really enjoys the fun working environment at Wylie Family Dentistry; at the same time, the whole team also works very hard to provide great patient care in a professional manner.
Lorena and her husband have seven wonderful children together. In her spare time outside of work, she enjoys going out and doing lots of fun activities with her kids, from playing mini golf to bowling to camping to go-kart racing! She also enjoys throwing big cookouts with family.