Dental Implants – Wylie, TX
The Long-Term Solution to Tooth Loss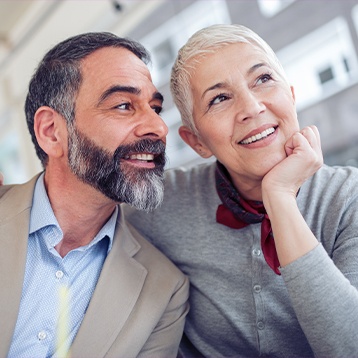 While bridges and dentures solve many problems that arise from tooth loss, they don't go as far as they could. That's where dental implants come in. By replacing your entire tooth, you effectively restore many of the functions you were used to when you had all of your teeth, not just the aesthetic or surface-level functions. Once your implant(s) are placed, Dr. Morton can provide a restoration that looks and feels incredibly natural, so you can live your life without constant interruptions from overworked dentures and bridges.
Why Choose Wylie Family Dentistry for Dental Implants?
Nitrous Oxide Sedation for Nervous Patients
Works with Top Specialists for Placement
Manageable Monthly Payment Plans Available
Benefits of Dental Implants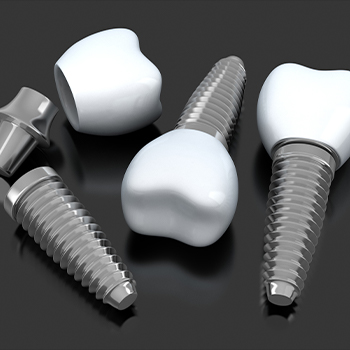 Since dental implants are designed to integrate with your existing jaw bone (also known as alveolar bone), your tooth replacement is effectively mimicking the same functions like your natural tooth. Not only does that mean smiling and speaking feel natural, but so does chewing your favorite foods. Once the implant post has fully integrated with your bone, it allows for regular bone stimulation to occur. This stimulation prevents bone from resorbing back into the body, which means your jaw will remain strong and chewing will not become a difficult task.
Furthermore, this integration allows for a much longer-lasting and more reliable tooth replacement solution. Dental implants last between 25 years and a lifetime. After 10 years of use, they still manage to hold success rates as high as 98 percent! That's a tooth replacement you can rely on, and you don't have to modify existing tooth structure just to have it completed.
Indications for Dental Implants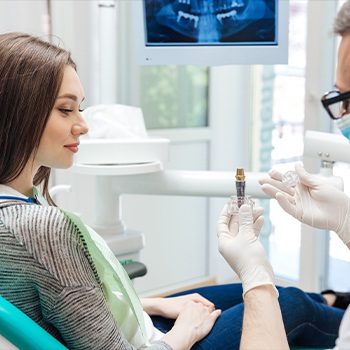 Dental implants are ideal for patients with many types of tooth loss. It doesn't matter if you're missing one tooth or several, dental implants are capable of resolving both types of problems. Below, you'll find three approaches you can take for addressing your tooth loss!
Missing Single Tooth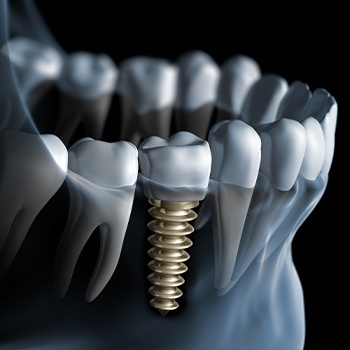 Replacing one tooth, regardless of which arch or tooth you're replacing, takes just one titanium implant post and one all-porcelain crown. Our dental office uses porcelain because of how well it mimics and reflects light like real tooth enamel.
Missing Multiple Teeth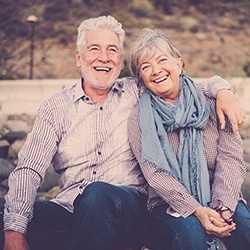 As an alternative to the traditional method for dental bridges, dental implants can act as the anchors for your new restoration. Instead of modifying the existing tooth structure to hold the bridge, a pair of dental implants holds each side of the bridge. This makes it easy to fill the gap in your smile while still receiving the restorative benefits implants provide.
Missing All Teeth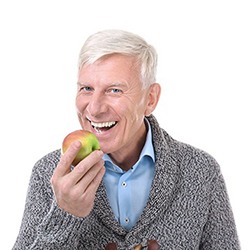 Is your full or partial denture becoming more of a nuisance than you remember? If you aren't interested in repairing or replacing your denture, it may be time to consider implant-retained solutions instead. By placing four to six implants throughout the jaw, you can effectively anchor a fixed or removable denture.
Partnered With Wylie's Best Specialists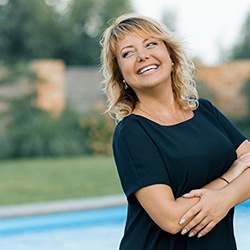 Dr. Morton works with some of the best oral surgeons in Wylie to have your implants placed. By working with these specialists, we ensure that your dental implant treatment is as successful and predictable as possible. They'll go over your needs, plan every step of your treatment, and confirm your eligibility to receive implants. Once the implants have fully healed and integrated, you'll come back to our dental office to have your custom-made restoration fitted.
Understanding the Cost of Dental Implants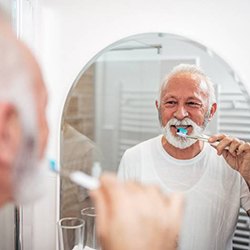 Providing an exact cost for dental implants the moment you arrive is not an easy proposition. Without a detailed examination of your current oral structures and needs, we won't know how complex your treatment will be compared to another patient's. For example, preparatory treatments like bone grafts or periodontal therapy may be necessary, further increasing costs. The more complex your restoration is, the more implants and time we'll need to spend designing and creating the restoration. Keep in mind that even if dental implants sound costly now, they are considered to be the most cost-effective, long-term investment you can make for replacing teeth.