January 10, 2023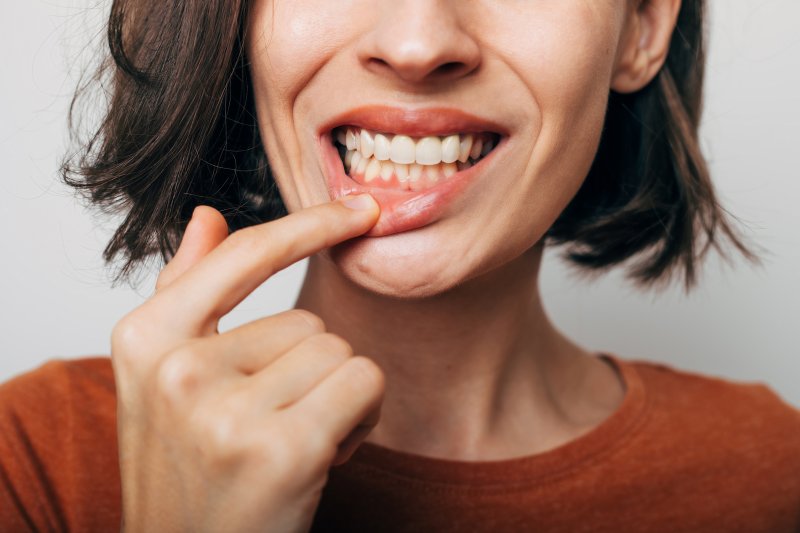 Did you know gum disease is one of the common infections more than half of adults aged 30 and older are dealing with? This condition is typically due to plaque that accumulates around the teeth. Failing to properly remove it with oral hygiene or a professional cleaning can result in it developing into tartar or calculus. While this isn't uncommon, there's plenty of misinformation about this oral health problem. Keep reading to learn the truth behind four of the most prevalent gum disease myths.
Gum Disease Isn't Normal
Although many people believe periodontal disease to be rare, it's a quite common condition. Nearly 47% of adults aged 30 years or older are affected by some form of gum infection. This also isn't predominantly a risk for adults, as 50% of children experience this kind of disease as well.
Bleeding Gums Are Natural
Do your gums usually bleed whenever you brush or floss your teeth? Even if you don't feel much discomfort afterward, this is often a sign that you have inflammation as a result of periodontal disease. If you are experiencing bloody gums during your cleaning routine, you should seek dental treatment right away to resolve the underlying issue. Furthermore, any buildup of plaque and tartar can lead to gum irritation, which can cause swelling, discomfort, and bleeding. By visiting your dentist, you can effectively stop the disease from advancing.
The Damage Is Permanent
Once you've struggled with tooth loss and pain in your smile, you might assume that there isn't a good chance of restoring your healthy and beautiful teeth. However, this simply isn't true. After you treat the infection with periodontal therapy, you can start to heal and regain your full smile. Even if you've lost a tooth, you can consider restoration options like a bridge or dental implant to rebuild your pearly whites.
Gum Disease Isn't a Serious Problem
Contrary to popular belief, your gum health is extremely important for both your oral and overall health. If you leave periodontal disease untreated for too long, the harmful bacteria can become strong enough to escape into your bloodstream, attacking vital organs like your lungs and heart. You can also lose your teeth from this condition, which may force you to need tooth replacements to renew your bite and support a strong jawbone. By treating the issue right away, you can avoid serious health problems like tooth loss, diabetes, strokes, and cardiovascular disease.
Now that you're aware of the truth about gum infections, you'll want to do your best to prevent them. Practice proper oral hygiene and visit your dentist regularly, and you should enjoy a healthier and happier smile in the long run!
About the Author
Dr. Roger Morton studied at the University of Texas Health Science Center in San Antonio. He also frequently seeks continuing education to expand his skills and expertise. He provides numerous high-quality services, including gum disease treatment. If you'd like to schedule an appointment, visit his website or call 972-442-5599.
Comments Off

on Debunking 4 Common Gum Disease Myths
No Comments
No comments yet.
RSS feed for comments on this post.
Sorry, the comment form is closed at this time.