December 19, 2022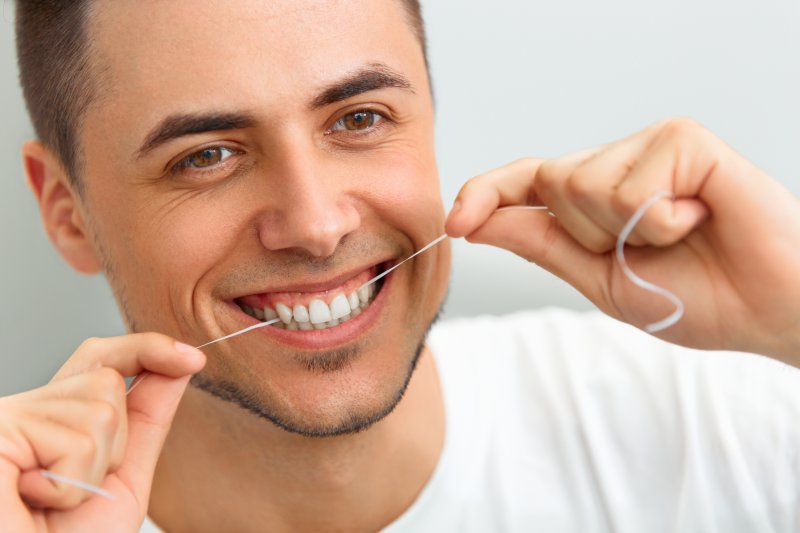 Everybody makes promises to themselves when the new year begins, but keeping them is a different story. Maybe this year, it would be nice to do something simple, achievable, and that'll make a big difference in your life. If you're usually pretty lax with your dental hygiene, you could commit to making flossing a daily habit. Cleaning in-between your teeth daily can go a long way towards preventing serious oral health issues, but flossing every day is easier said than done. Here are a few tips that can help you stay on track well into the new year.
Figure Out Why Flossing is Difficult
If you've tried to keep up with a flossing routine before and fallen short, it might be worth interrogating why that is. Some people decide they're going to floss before bed each night, but are too tired at the end of the day to keep up with it. If that's the case for you, it might be better to floss in the morning, after lunch, or at a more convenient time during the day. Some people just don't like the way floss looks or feels. For those people, water picks or flossing tools might make the prospect a little easier to swallow.
Or maybe you just tend to forget to floss every day. In that case…
Remind Yourself
In the smartphone era, it's easy to keep track of everything you need to do over the course of a day, including flossing. There are even apps like Habitica that can turn your daily chores into a game. If you find yourself frequently forgetting to floss, using one of these apps might help.
For the less technologically inclined, old-fashioned sticky notes also make for great reminders. You can also store your dental floss in a place you can see and that's readily available. This has the added benefit of making it more convenient to stick to your routine.
Remember How Important Flossing Is
If you need a little bit of extra motivation, it's worth remembering why you started this routine in the first place. Along with brushing, flossing is the absolute best way to stave off gum disease. Plaque buildup between the teeth can become nesting grounds for bacteria, which means bleeding gums, bad breath, and an increased chance of tooth decay. Remember how important it is to take care of your oral health, and you'll have plenty of motivation to floss.
Flossing is fast, simple, and can go a long way towards making your oral health the best it can be. All things considered, it's a new year's resolution worth keeping.
About the Author
Dr. Roger Morton has been in the dental field for nearly two decades, and he's enjoyed every day that he gets to work with his patients to solve their oral health problems. He and his dental team will put their expertise at your disposal, and they'll empower you to make informed decisions about your oral healthcare. Dr. Morton studied at the University of Texas Health Science Center at San Antonio, where he earned his Doctor of Dental Surgery. If you have any questions about starting an oral hygiene routine, he can be reached at his website or by phone at (972) 442-5599.
Comments Off

on Finally, a New Years' Resolution You Can Keep! Here's How to Commit to Flossing This Year
No Comments
No comments yet.
RSS feed for comments on this post.
Sorry, the comment form is closed at this time.