April 4, 2022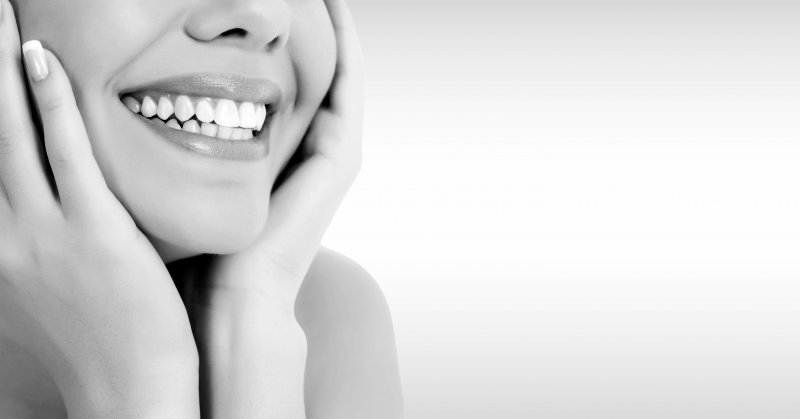 Have you noticed yourself beginning to have gray teeth? Whether you were born with this condition, or it's recently started, it can be embarrassing or frustrating when trying to maintain a clean and healthy-looking smile. In either case, you might still have a chance to enjoy radiant pearly whites in the future! Read on to learn the causes of gray teeth, and how preventive care and other treatments can help fix it.
What Can Cause Gray Teeth?
There are several reasons you may have gray teeth. They include:
Dentinogenesis imperfecta: This is a hereditary disorder that can affect baby and permanent teeth alike, causing them to appear blue-gray. It makes teeth fragile and vulnerable to damage.
Aging: Most teeth become worn down over the years, and they might turn into a yellowish or grayish-blue color.
Tooth decay: The more a tooth deteriorates, the less blood flow it'll receive. Without nutrients to survive, the tooth can break down and turn gray.
Trauma to the tooth: Sometimes a tooth that's been hurt may not show signs or change colors for months or even years. Once it does turn gray, most people might be confused about the cause. This can also be due to blood flow being cut off from the tooth.
Root canal medications: During a root canal procedure, a paste called Ledermix might be used. This substance contains demeclocycline hydrochloride and triamcinolone acetonide—two ingredients that can cause teeth to turn grayish-brown.
How Do I Fix Gray Teeth?
Depending on your reason, it's best to visit your dentist so they can identify the underlying problem. Should your teeth not be getting the nutrients to survive, they may require complete replacements. If this isn't the case, you could always try brightening your smile by brushing with whitening toothpastes or natural bleaches, like baking soda. Your dentist may also offer at-home kits as well as more enduring options such as the popular veneers. With these porcelain shells, you can be sure to enjoy a permanently white smile.
Feel free to speak with your dentist if you've noticed gray teeth. With their professional help, they can get you back on track with great dental health!
About the Author
Dr. Roger Morton is a proud member of several organizations including the American and Texas Dental Associations, and the North Texas Dental Society. He received his dental doctorate from the University of Texas Health Science Center at San Antonio, and continues to improve his expertise through advanced training. He offers multiple comprehensive treatments such as teeth whitening, veneers, and emergency dentistry to protect and maintain healthy teeth. If you have gray teeth and want to get treatment, feel free to visit our website or call 972-442-5599.
Comments Off

on Gray Teeth—What Causes Them & How Do I Fix Them?
No Comments
No comments yet.
RSS feed for comments on this post.
Sorry, the comment form is closed at this time.