January 4, 2022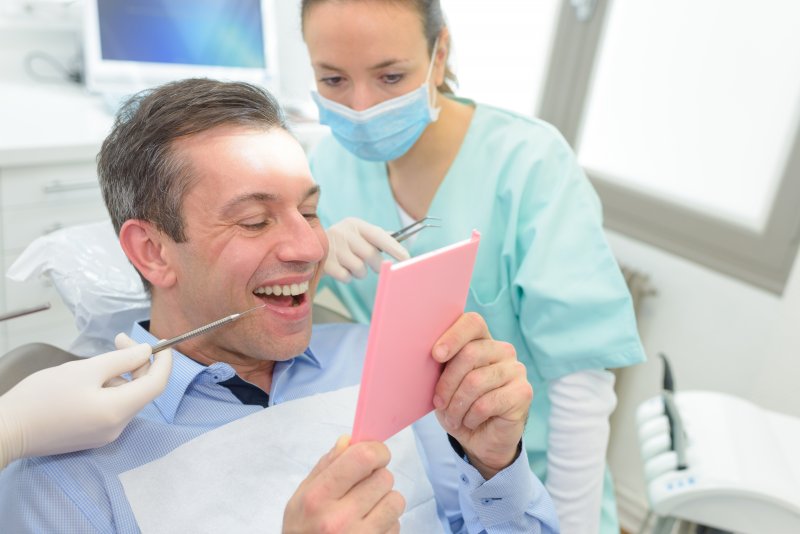 If you have a damaged or decayed tooth, your dentist in Wylie may have suggested that you get it fixed as soon as possible. Dental crowns and fillings are two treatment options that are commonly used to restore hurting teeth. However, the similarities between the two restorative services stop there. Not only do they each serve a unique purpose, but the procedure and cost differ as well. Read along to learn more about the difference between dental crowns and fillings.
What Are Dental Crowns?
A dental crown is a tooth-shaped cap that fits over an entire visible tooth, restoring its shape, size, and appearance. Since these crowns are often made of porcelain or ceramic, the material can be customized to blend seamlessly with your remaining teeth. They strengthen and protect a hurting tooth by encasing it completely, from the gum line up to the chewing surface. What's more, your dental crown can easily last anywhere between five to fifteen years with proper care and maintenance!
What Are Dental Fillings?
Do you have a small cavity or chip? Your dentist may suggest treating it with a dental filling. It'll seal off places where bacteria can enter the tooth, protecting it against further decay or damage. Unlike crowns, fillings can repair an affected tooth while preserving most of its natural structure. Most modern fillings are made of one or more high-quality materials, including amalgam, porcelain, composite resin, and gold. With good oral hygiene and a healthy lifestyle, they can easily last over a decade!
Key Differences Between Dental Fillings and Crowns
Although dental crowns and fillings are similar restorative services, they have some notable differences between them. Let's take a closer look at what makes each treatment unique:
Purpose – Dental crowns are an excellent option for patients with severely decayed or damaged teeth because they can completely encase them. Meanwhile, fillings are better for cases where strength isn't a concern. They're often used to "fill" small chips, cracks, gaps, or cavities.
Procedure – Your tooth will require minimal preparation for a dental crown. Since it will need to be filed down, the process is irreversible, which is why it's only performed when a tooth is damaged or decayed beyond repair. If your tooth only has mild issues, your dentist will simply remove the infected portion, clean it, and seal it with a dental filling.
Cost – The exact cost of each service will depend on the type of materials used. However, crowns are generally the more expensive option because the process requires more dental visits. Also, fillings are a less invasive procedure.
As you can see, dental crowns and fillings have more differences than one might think. If you're unsure which solution is best for your smile, your dentist in Wiley can help you make that call!
About the Practice
At Wylie Family Dentistry, we strive to treat every patient that walks through our door like a member of our very own family. Our team is passionate about helping people achieve their happiest, healthiest smiles. If you'd like to learn more about the difference between dental crowns and fillings, visit our website or call (972) 442-5599.
Comments Off

on What's the Difference Between Dental Fillings and Crowns?
No Comments
No comments yet.
RSS feed for comments on this post.
Sorry, the comment form is closed at this time.