November 11, 2021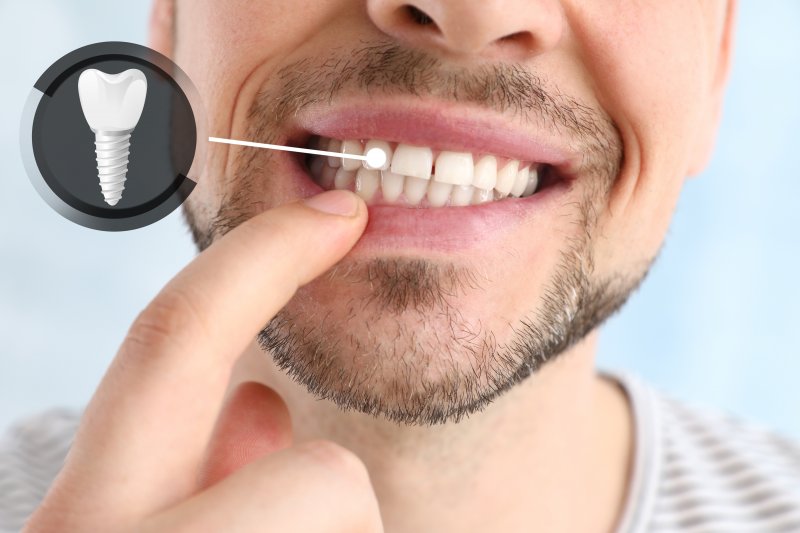 Dental implants are considered the gold standard of tooth replacement. They're designed to replace your missing teeth can give you a smile that looks, feels, and acts just like your old one. Even though a skilled oral surgeon and high-quality materials are certainly important for successful treatment, what you do following your surgery is equally as important. With that in mind, here are some dental implant aftercare tips you should know.
Immediately Start Following Aftercare Instructions
Ideally, you should start the dental implant aftercare process as soon as your surgery ends. Since you'll need to wait for the effects of anesthesia to wear off, you should arrange for someone to drive you home and start resting on the way there. Although most implant recovery symptoms are not a huge cause for concern, here's how you should navigate the following:
Bleeding – This can continue for up to 72 hours after dental implant surgery. To control it, bite down on the gauze for about an hour and repeat as necessary. You can avoid unnecessary bleeding by remaining calm, sitting upright, and refraining from physical exercise. Avoid forceful spitting, smoking, and using a straw as they can complicate blood clots forming.
Pain – Take over-the-counter or prescription medication as directed before the anesthesia wears off or when you feel discomfort is too severe. Your pain and discomfort should begin to fade around four days after your surgery.
Swelling and Bruising – These often appear on your face and gums the day after your surgery. You can manage it by applying a cold compress onto the affected area, avoiding salt, staying hydrated, and sleeping in an upright position.
Get Plenty of Rest
Most patients can expect to return to work the day following their surgery. However, if your job requires strenuous activity, it's a good idea to take a few days off. You'll want to avoid any physical exertion and vigorous exercise for at least a week. Since a large part of the healing process takes place in bed, it's crucial to get at least eight hours of sleep every night.
Keep Your Mouth Clean
For successful recovery, you'll want to keep your mouth as clean as possible. On the night of your surgery, you should start cleaning your teeth as you normally would with a toothbrush. Make sure you avoid brushing the surgical site for the first few days. However, once the tenderness passes, you can begin to clean it carefully with a toothbrush. Rinsing with warm salt water is also very beneficial for healing in the first week. You also want to keep food away from the surgical area for as long as possible.
Follow the Right Diet
After dental implant placement, you'll want to stick to a diet of soft foods. Chew on the side where your natural teeth are, and avoid hot foods and drinks for at least a week following your surgery. It's important to keep your diet full of nutrients to keep your body as strong as possible during the healing period.
After getting dental implants, make sure you take all measures necessary to allow the surgical site to fully heal. That way, you can have a successful recovery and enjoy the life-changing benefits of this procedure!
About the Practice
At Wylie Family Dentistry, we offer comprehensive, exceptional, individually tailored dental care beyond what's anywhere else. Our team is passionate about helping patients achieve their absolute best smiles. If you have any questions about dental implant aftercare, we're more than happy to answer them and guide you through that process. Visit our website or call (972) 442-5599 to speak to a member of our team.
Comments Off

on How to Take Care of Your Mouth After Getting Dental Implants
No Comments
No comments yet.
RSS feed for comments on this post.
Sorry, the comment form is closed at this time.