October 21, 2021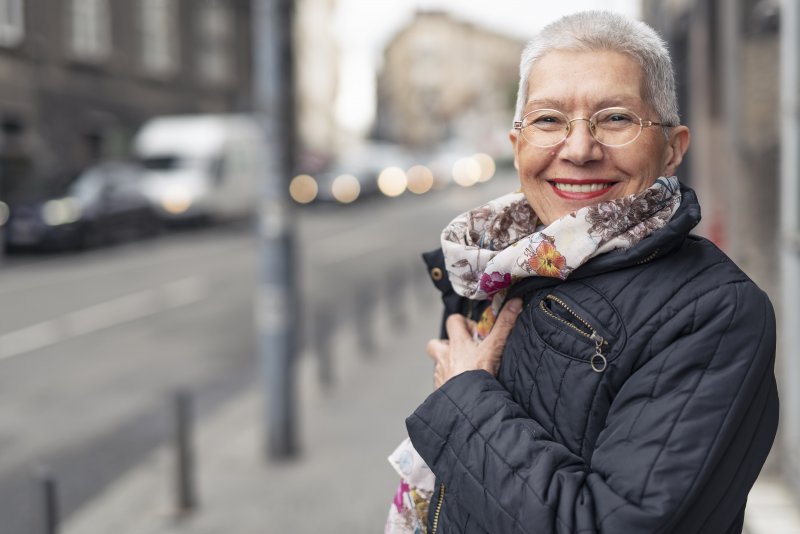 Dentures are one of the most popular options out there for people who have suffered from tooth loss in the past. Not only do they look great and increase functionality, but they are also generally affordable. There are a few main factors that contribute to the price of dentures, as not all of them have been created equally. Read on to learn more about dentures and the factors that will contribute to their overall cost.
Material Used
The quality and type of material chosen to craft your dentures from will have a big impact on the amount that it costs overall. For example, the least expensive dentures you can find are typically made from a brittle, pink plastic. The teeth are made from the same material. The only difference is that they're white. With this budgeted option, you will pay less but need to have them replaced again after just a couple years. When you invest in higher quality dentures, they will have an acrylic body with special teeth made from either acrylic or porcelain. They are much stronger, look more natural, and last anywhere from 5 to 7 years before needing to be repaired or replaced.
Type of Denture
There are different types of dentures available depending on how many teeth you have lost and where they are located in the mouth. If you haven't lost all of your teeth, you may want a partial denture which will generally be more affordable than a full denture. These only replace the missing teeth and lock onto your teeth that you still have like a puzzle piece. Partial dentures also have different materials they can be made from. The most inexpensive ones are made from pink plastic and have pieces of bent wire sticking out that will wrap around the natural teeth. These are thicker and heavier in order to prevent breaking. A higher quality partial will have a thin metal framework with metal clasps that will fit to your teeth.
Preparatory Treatments
Before you get your dentures, your dentist will need to examine your mouth to search for any signs of infection, tooth decay, or previous dental work that could impede on the denture process. They will also search for other teeth that may need to be removed before you can have your dentures placed. When determining the price of your dentures, you will also need to consider the cost of any extractions, gum disease therapy, or other dental work you may need beforehand.
The good news is that most dental insurance plans provide some level of coverage for the preparatory treatments and/or restorations. Talk to your dental team to learn more!
About the Author
Dr. Roger Morton is an experienced dentist who has been working in the field for nearly two decades. He earned his dental doctorate from the University of Texas Health Science Center at San Antonio and is committed to continuing education to keep his knowledge and skills sharp. Currently, he is a proud member of the American Dental Association and Texas Dental Association. For more information on dentures or to schedule an appointment at his office in Wylie, visit his website or call (972) 442-5599.
Comments Off

on 3 Factors that Contribute to the Cost of Dentures
No Comments
No comments yet.
RSS feed for comments on this post.
Sorry, the comment form is closed at this time.