June 22, 2021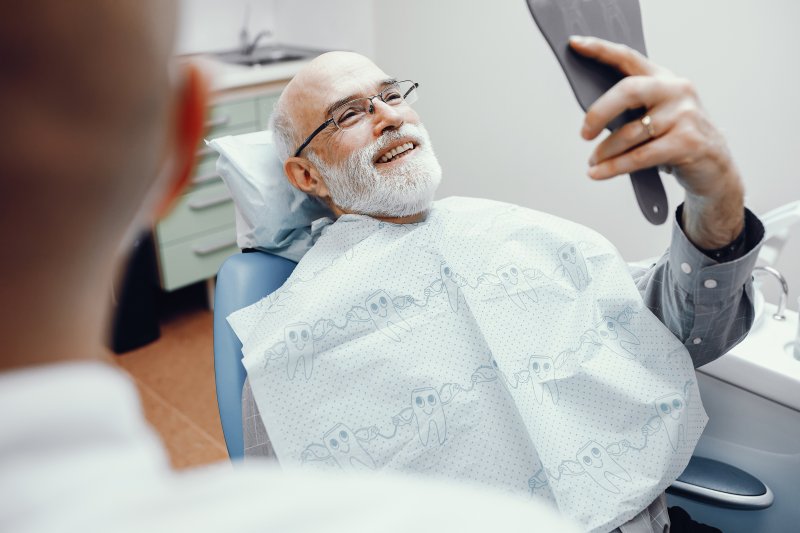 Are you about to have a tooth extracted due to decay, injury, or another oral health issue? This is never your dentist's first choice, but sometimes it is necessary in order to preserve the health of the rest of your teeth. The good news is that you won't need to go the rest of your life with a gap in your smile. There are several different tooth replacement options out there, with the preferred method being dental implants. But how long do you need to wait until you can get one? Continue reading to learn more.
How Long Do You Need to Wait for Your Dental Implant Surgery?
The amount of time between your extraction and implant placement surgery depends on several different factors. You can expect one of the following situations to occur:
Immediate Implant Placement
If your gum tissue is healthy overall and you have sufficient jawbone structure, your dentist can place your implant immediately after your extraction. This often occurs if a tooth is lost due to trauma or injury. Over the next three to six months, the fusion process, also known as osseointegration, takes place. Once this occurs, you will be ready to have your permanent crown attached.
Early Implant Placement
In this case, the dental implant placement surgery occurs two to three months after your tooth extraction. The reason for this short delay is to allow damaged gums and supporting tissue or an infection to heal before implant placement. As much as half of bone resorption can occur within the first three months after an extraction, so having the implant placed as soon as possible is super important.
Delayed Implant Placement
If you have had a decaying tooth for a long period of time, your gums and tissue are probably not in the best shape, and you may have already began experiencing bone loss. When this occurs, you might require a bone graft in order to provide enough bone stability to support a dental implant implant. Bone graft procedures require three to six months of healing before dental implant placement is an option. Once the implant is placed, another three to six months is needed before the prosthetic can be attached to it.
If you're considering a dental implant after your extraction, talk to your dentist. This way, you can come up with a treatment plan that words best for your unique smile.
About the Author
Dr. Roger Morton is an experienced dentist who has been working in the field for nearly two decades. He earned his dental doctorate from the University of Texas Health Science Center in San Antonio. Currently, he is affiliated with the American Dental Association, Texas Dental Association, and several other professional dental organizations. For more information on tooth extractions or dental implants or to schedule an appointment at his office in Wylie, visit his website or call (972) 442-5599.
Comments Off

on How Soon After a Tooth Extraction Can You Get a Dental Implant?
No Comments
No comments yet.
RSS feed for comments on this post.
Sorry, the comment form is closed at this time.