May 27, 2021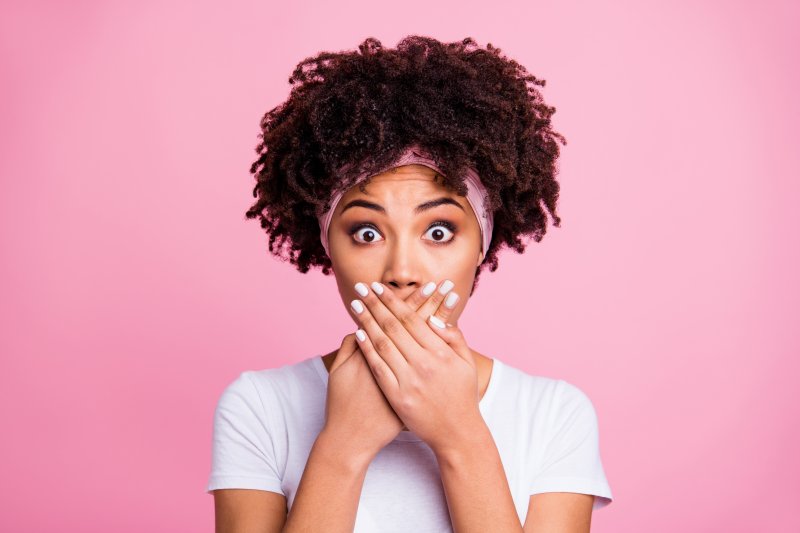 If your once-white smile is beginning to look yellow, you're not alone. In fact, more than 80% of Americans surveyed shared that they would like a whiter smile. With a statistic like this, it's not surprising that more and more people are turning to DIY teeth whitening in an effort to make their smile goals a reality. Unfortunately, there are some hidden dangers that many patients don't realize until afterward. To prevent that from happening to you, keep reading for a few risks you should know (as well as the benefits of opting for teeth whitening treatments with your dentist!).
The Hidden Dangers of DIY Teeth Whitening
All it takes is one Google search for you to find a seemingly endless number of blogs and videos on DIY teeth whitening methods. Unfortunately, the large majority of them have one thing in common: they have not been clinically tested or scientifically proven to work. As a result, you are running the risk of potentially costly consequences, like enamel erosion. Enamel loss is not only permanent, but it significantly increases your risk of cavities and can lead to further discoloration. Therefore, unless you see the ADA Seal of Acceptance, stay away.
The Solution: Professional Teeth Whitening Treatments
The good news is that there is a way to brighten your smile while simultaneously preserving the condition of your teeth and gums: professional teeth whitening treatments. With clinically tested whitening agents and customized trays, your cosmetic dentist can craft personalized treatments that are safe and extremely effective. In fact, take-home kits from your dental team can lighten the shade of your teeth significantly in as little as two weeks!
6 Tips for Maintaining Your Results
While the results of your teeth whitening treatment aren't permanent, there are a few best practices you can implement to maintain your new and improved smile for as long as possible, such as:
Brush your teeth for two minutes at least twice a day.
Floss and use mouthwash daily.
Prioritize your bi-yearly dental checkups and cleanings.
Limit stain-causing foods and beverages, like soda and coffee.
Quit unhealthy dental habits, like smoking.
Get touch-up treatments as needed.
You deserve a bright, beautiful smile you're proud of. If you need some help getting there, don't go the DIY route (no matter how tempting). Instead, get in touch with your cosmetic dentist to safely make your dream smile a reality!
About the Author
Dr. Roger Morton officially entered the field of dentistry after earning his dental doctorate at the University of Texas Health Science Center at San Antonio. All these years later, helping his patients get the healthy, beautiful smile they deserve is still a passion of his! Outside the office, he prioritizes continuing education to stay at the forefront of the latest technology and techniques. If you are unhappy with stubborn stains that have made an appearance on your teeth, then don't hesitate to get in touch with our team today via website or by phone at 972-442-5599.
Comments Off

on Beware of These DIY Teeth Whitening Dangers
No Comments
No comments yet.
RSS feed for comments on this post.
Sorry, the comment form is closed at this time.