January 16, 2021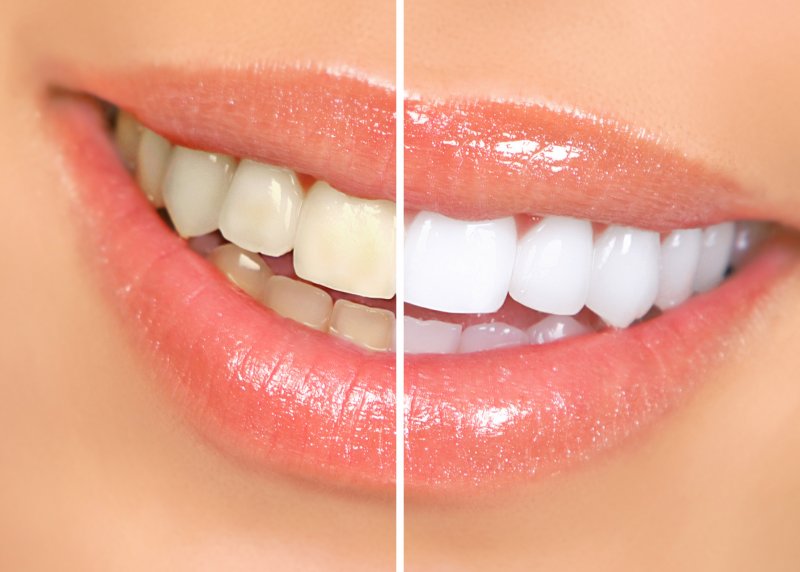 Do you like the look of your smile? When staring into the mirror, are you distracted by the stains and discoloration left behind by years of coffee stains, smoking, or wear and tear? You're not alone, which is why there are numerous companies dedicated to providing over-the-counter teeth whitening kits to help you brighten your smile. But do they work? The truth is that although they are more affordable, they produce lackluster results. Fortunately, you can skip visiting your local drug store and instead, make an appointment to see your cosmetic dentist. Read on to learn why professional teeth whitening in Wylie is a far better approach than wasting your time and money on products that don't work.
The Pitfalls of Store-Bought Teeth Whitening
When it comes to using store-bought teeth whitening products, you'll quickly discover why they do not stand up to the competition (i.e., your cosmetic dentist). Promising whiter, brighter smiles in record time and a no-mess approach, you end up with teeth that are highly sensitive and maybe 1 or 2 shades brighter, and soft tissues that are irritated from the low-quality bleaching gel. But that's not the only downside to using over-the-counter products. Here are just a few more reasons why your time and money are best spent elsewhere:
Most over-the-counter options use a low-grade whitening gel, which means it won't produce the kind of results you want because it won't effectively blast away stains.
You'll end up spending more money because of the need to purchase additional kits to achieve the results you desire.
You could accidentally do more damage to your teeth and gums by whitening more often than you should, resulting in a faster yellowing of your teeth.
There is a good chance your teeth will be extremely sensitive after using an over-the-counter whitening product.
Why Seeing a Professional is Best
Even if your dentist in Wylie doesn't provide in-office whitening, they can provide you with a professional take-home kit that offers far greater results than anything bought over the counter. Equipped with a stronger bleaching gel that contains 17% carbamide peroxide, which effectively blasts away surface and deep-down stains, you will also receive a special LED light that is designed to accelerate your whitening experience.
Within two weeks, you will notice a dramatic difference in your smile, giving you the results you desire for a happier, healthier, and more beautiful appearance. Not to mention, you can skip going to the dentist for a touch-up because you'll have everything you need at home.
By allowing a professional to help whiten your smile, you can be sure that your treatment is safe, effective, and worth your time and money. You'll also enjoy results that last longer and leave you feeling more confident than before.
About the Author
Dr. Roger Morton is a trusted dentist in Wylie who has nearly two decades of experience in the field of dentistry. Pursuing a doctorate at the University of Texas Health Science Center in San Antonio, he remains engaged in continuing education opportunities focused on dental implants, removable dentures, and endodontics. Leading a team of professionals at Wylie Family Dentistry, he is dedicated to helping patients feel good about their smiles, which is why he offers many cosmetic solutions, one of which is professional teeth whitening. If you want to rid your smile of stains and discoloration, contact us at (972) 442-5599.
Comments Off

on Professional or Over-the-Counter Whitening: Which is Best?
No Comments
No comments yet.
RSS feed for comments on this post.
Sorry, the comment form is closed at this time.