December 20, 2019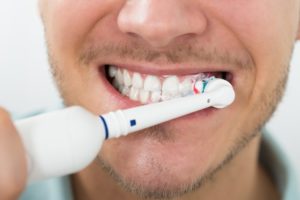 Did you know that tooth decay is the second most common disease in the whole world, second only to the common cold? That's right, cavities are a lot more common than you might think. One in four adults has cavities, and more than half of teenagers in the U.S. have tooth decay. You would think that since this disease is so common, that we would have developed ways to put a stop to it. The goods new is, we have! A dentist in Wylie is here to talk about tooth decay and how to prevent it.
How Tooth Decay Develops
As a warm and moist environment, your mouth is home to millions and millions of bacteria. Some of them are harmless, while some can wreak some serious havoc if you don't clean them out with daily brushing and flossing.
When you consume sugary or starchy foods and beverages, the bacteria in your mouth feast upon the food particles left behind on your teeth and gums. They then produce a foul-smelling acidic waste product that contributes to bad breath. In addition, this acidic waste breaks down your enamel, or the outside layer of your teeth, creating holes known as cavities.
Eventually, if you don't get these cavities filled by your dentist, the decay could spread to the inner layers of the tooth, where the blood vessels and nerves are located. Cavities in the center portion of the tooth can be seriously painful and require more than just a filling to treat. They might necessitate a root canal or even a tooth extraction. That's why it's important to learn how to stop decay in its tracks.
How You Can Prevent Tooth Decay
To keep cavities at bay, follow these tips:
Visit your dentist every six months. Professional cleanings can remove bacteria more effectively than just your toothbrush and floss at home.
Brush with fluoride toothpaste. Ideally, you should brush after every meal and snack, but twice a day is fine. Make sure to brush for two full minutes at a time. Floss at least once daily.
Drink tap water. Most tap water is fortified with fluoride, which strengthens your teeth and can even reverse early signs of tooth decay. If you only drink bottled water, your teeth are missing out on these benefits.
Avoid frequent snacking and sipping. Every time you eat or drink anything besides water, you give the bacteria in your mouth more fuel to destroy your enamel. It's better for your teeth to eat more food fewer times a day.
Eat mouth-healthy foods. Some foods and drinks are better for your teeth than others. Cheese, for example, contains minerals that strengthen your teeth. The fibrous skin of many fruits and vegetables naturally scrubs your teeth clean as you chew it.
Cavities might be common, but they're also generally easy to prevent, especially if you stick to the tips listed above. For more ways to combat tooth decay, ask your dentist.
About the Author
Dr. Roger Morton earned his Doctor of Dental Surgery from the University of Texas Health Science Center at San Antonio. His career in the dental field spans almost two decades now. He regularly takes post-graduate education courses to hone his skills in subjects like dental implants and endodontics (root canals). To schedule your next checkup and cleaning at his Wylie, TX practice, click here.
Comments Off

on How You Can Keep from Getting Tooth Decay
No Comments
No comments yet.
RSS feed for comments on this post.
Sorry, the comment form is closed at this time.