September 20, 2019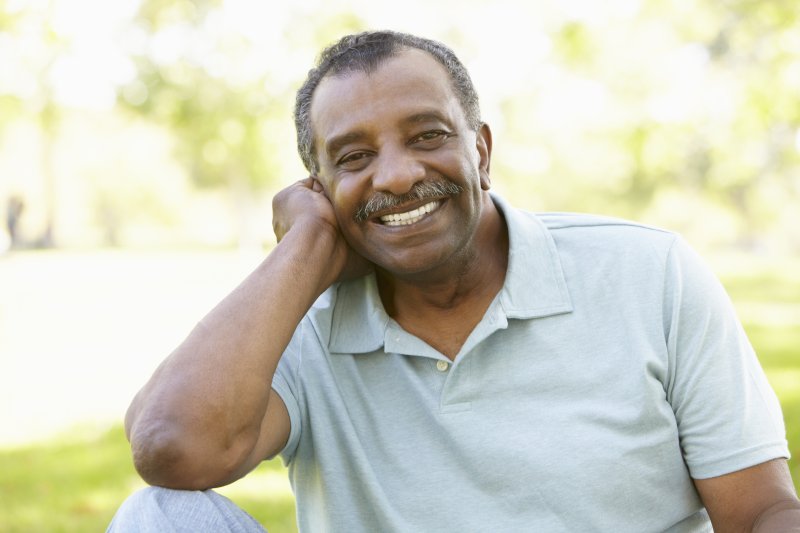 For people missing any number of teeth, a host of problems can emerge, such as the loss of bone mass, any remaining teeth shifting, an inability to chew food and a decline in confidence. With dental implant insertion, though, there is now a way to overcome these issues and achieve a natural-looking and appealing smile. For an explanation of what dental implants are composed of and what makes them so sturdy, continue reading to receive expert information from a local dentist!
What is a Dental Implant?
A cylinder post that is surgically inserted into the jawbone, a dental implant's primary function is to replace an entire tooth structure from the root to the crown. In doing so, it provides the most secure and stable tooth replacement option currently available.
Once the implant is attached to the jawbone, it takes a few months for the fixture to fuse with the existing bone through a process called osseointegration. In doing so, a lasting and sound foundation is formed.
What are Dental Implants Made from?
Across the board, the dental implant procedure has a 95% success rate. This can be partially attributed to the fact that implants are composed of a strong and durable material called titanium. A biocompatible material, titanium is perfect to use because of its ability to fuse with the existing bone without causing a harsh reaction.
Here are two other advantages of using titanium:
Strong and Light – Although titanium is known for being a strong material, it is light, which provides patients with a more natural feel.
Pain Reduction – Titanium has a protective attribute that prevents discomfort related to temperature changes.
Are Titanium Implants Right for You?
For a dental implant procedure to be successful, there must be a sufficient amount of jawbone present to allow the fixture to seat properly. If you're lacking in this area, your dentist may first need to perform a bone grafting procedure, which involves removing a small amount of bone from your body (usually the chin or hip) or from another source and adding it to the jawbone.
With titanium dental implants, there is no need to continue living with missing teeth. Contact your dentist today to request an initial visit to get on the path to a brand-new smile!
About the Author
A graduate of the University of Texas Health Science Center at San Antonio, Dr. Roger Morton takes a careful approach to providing dental care to his patients. To ensure them the best care possible, he has taken hours of continuing education, which includes advanced training in dental implant placement. Dr. Morton helps patients regain beautiful smiles and the natural functionality of their teeth by placing titanium dental implants at Wylie Family Dentistry, and he can be reached for more information through his website.
Comments Off

on A Local Dentist Says This is Why Dental Implants are So Sturdy!
No Comments
No comments yet.
RSS feed for comments on this post.
Sorry, the comment form is closed at this time.