Emergency Toothaches - Wylie, TX
Stop Your Dental Pain Today
Nothing is worse than a toothache. Whether it occurs suddenly, or you've had a lingering pain, you might think it's normal to have one occasionally. You're not alone. Many people think toothaches are normal; however, they often indicate a serious problem brewing in your mouth. Depending on the pain you're experiencing, you might even need to see an emergency dentist. Since not all toothaches are the same, here's what you need to know to address your pain.
Types of Toothaches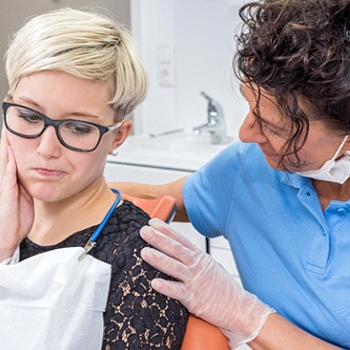 The type of pain you're experiencing can help identify the underlying issue, which will help determine the best course of action to save your tooth. There are 4 common types of toothaches:
Dull, Persistent Ache: Persistent pain can be caused by something as simple as an object stuck in your teeth to a more serious problem, like an infection. In some cases, it could also be the result of an untreated dental condition, like grinding or clenching your teeth.
Tooth Sensitivity: Sensitivity to hot or cold foods and drinks can be caused by worn enamel, a failing restoration, or an untreated cavity. Gum disease can also cause the discomfort, especially if it has led to gum recession.
Sharp Pain: A sharp stabbing is relentless and requires a trip to your emergency dentist because it can be caused by several issues, like a failing crown, fracture, or decay.
Severe, Throbbing Pain: It can be hard to focus on anything else but the discomfort. It's best to see your dentist right away. Dr. Morton will look for other symptoms and review X-rays to identify the problem, like an infection.
Treating Toothaches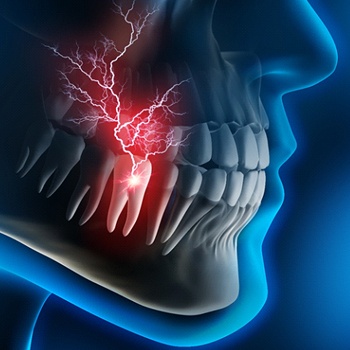 There isn't a specific treatment for a toothache because it depends on your individual needs. We'll perform a thorough examination and review X-rays to identify the problem. Then, we will explain your options, which can include:
Removing a trapped object.
Root canal.
Filling or crown.
Periodontal therapy.
While you wait for your appointment, you can manage your discomfort with an over-the-counter pain reliever. It's also best to avoid chewing with the tooth until after it has been treated.
Can I Avoid Toothaches?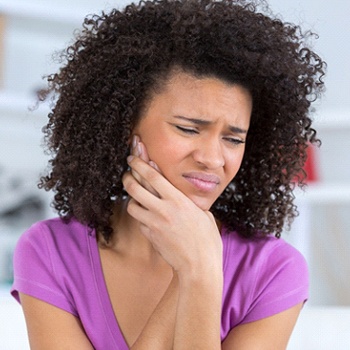 You can't always avoid toothaches, but there are several things you can do to lessen your risk of one, such as:
Maintain your oral hygiene at home.
Wear an athletic mouthguard if you play sports.
Treat grinding or clenching your teeth.
Visit your dentist at least twice a year for a cleaning and checkup.
What Happens If My Toothache Goes Away?
If your toothache goes away on its own, that's great, but you still need to see a dentist. The underlying cause of the pain hasn't been resolved. As a result, it will continue to brew in your mouth until it turns into an emergency. It's best to schedule an appointment right away, so Dr. Morton can treat the problem once and for all.
Schedule an Appointment Today
Don't ignore your dental pain. Wylie Family Dentistry offers the immediate care you need to stop your discomfort. Contact our office today for an appointment.