September 22, 2022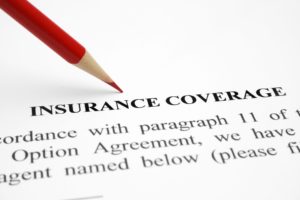 Did you know brushing and flossing aren't enough to keep your smile healthy? The American Dental Association recommends a cleaning and checkup every 6 months, even if you don't have any oral health concerns. Your dental insurance makes getting the care you need easy and affordable. However, 48% of Americans with dental coverage don't visit their dentist because of the cost. Many people believe dental care is too expensive, despite their insurance, but this is untrue. Your coverage is designed to save you money by keeping your teeth and gums healthy. Here are 3 ways your dental insurance can save you money.
1. 100% Coverage for Cleanings and Checkups
Although many people view them as a luxury, cleanings and checkups are vital for a healthy smile. Dental care is designed to stop common oral health issues from occurring in the first place, like cavities and gum disease, to avoid costly treatments later. Research has found you can save up to $50 on restorative and emergency services for every $1 spent on prevention. You can safeguard your smile and save money down the road using your dental insurance. Paying your monthly premiums gives you access to 100% preventive coverage after a copayment.
2. 80% Coverage for Restorative Procedures
It's not unusual for people to delay dental care because of the cost; however, this opens the door to dental emergencies. Although you may not believe it will happen to you, 1 in 6 Americans has a dental emergency annually. Many result from untreated issues, like tooth decay or a failing restoration. You can avoid an unplanned dental bill by using your insurance coverage. After meeting your annual deductible, your benefits can pay up to 80% of the expense of standard restorative procedures, like fillings, crowns, or tooth extractions. While your insurance will cover major restorative services, you'll pay more out-of-pocket if you delay dental work.
3. Don't Wait Until It's Too Late
Dental insurance benefits don't last forever. They reset at the end of the year, and you'll lose anything you haven't used. Nothing will carry over to the following year. You won't be reimbursed for your premiums or deductible. With less than 3% of Americans meeting or exceeding their annual limits, you could throw hundreds to thousands of dollars down the drain if you don't visit a dentist. They'll help you maximize your monthly investment to achieve optimal oral health for minimal expense.
Make Your Smile a Priority
It's not too late to use your dental insurance, but time is running out. Schedule an appointment with your dentist today to make the most of what you've paid for all year. You can achieve healthy teeth and gums, even if money is tight.
About Dr. Roger Morton
Dr. Morton earned his dental degree from the University of Texas Health Science Center and has regularly continued his education in advanced services. He accepts many dental insurances and offers multiple payment options to keep dentistry affordable for everyone. Contact our office today to request an appointment.
Comments Off

on 3 Ways Dental Insurance Saves Money
No Comments
No comments yet.
RSS feed for comments on this post.
Sorry, the comment form is closed at this time.