Benefits of Dental Implants – Wylie, TX
The Unique Advantages of Implant Dentistry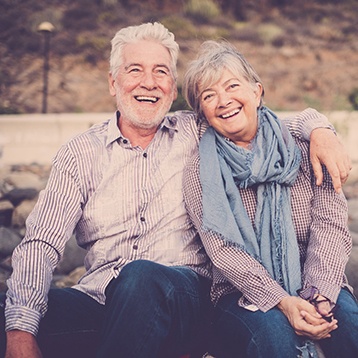 If you have missing teeth, you're probably researching the best tooth replacement option. During your search, you may be considering dental implants, one of the most popular solutions. But why are dental implants so amazing and are they worth the investment? At Wylie Family Dentistry, we want our patients to have access to the best treatments available, which is why we offer dental implants. Read on to learn about the top benefits you can enjoy with this amazing tooth replacement!
Why Choose Wylie Family Dentistry for Dental Implants?
Experienced Dentist & Staff
State-of-the-Art Office
Affordable Monthly Payment Plans
Durable & Long-Lasting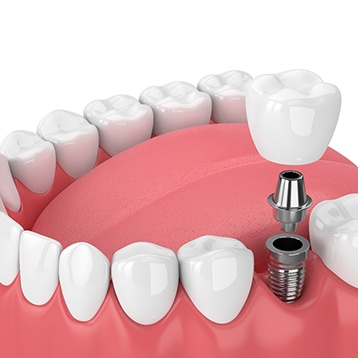 One of the most significant advantages of dental implants is that they're the only tooth replacement option that is designed to last for a lifetime with proper care. Your restorations will eventually need to be replaced, however the implants are made of durable titanium, which allows them to become a permanent part of your body. This can even save you money in the long run from avoiding the need for replacement implants.
Enjoy a Better Diet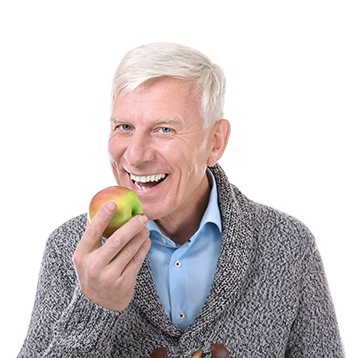 Have you been avoiding certain foods because you're missing teeth? Or maybe you have dentures that slip and slide around when you're trying to chew? With dental implants, you can eat all your favorite foods without a second thought. Rooted firmly in the jawbone, dental implants feel and function just like your natural teeth, allowing you to chew a variety of foods. This not only increases your quality of life, allowing you to enjoy a wide range of flavors, but dental implants also let you get the nutrition you need to stay healthy.
Restore Your Appearance & Confidence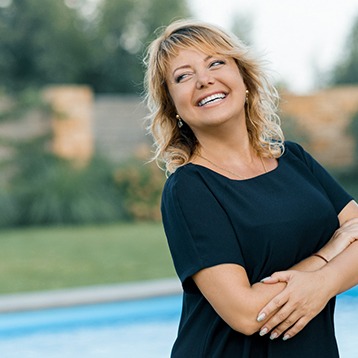 One of the unique benefits of dental implants is that they stimulate the jawbone to prevent it from deteriorating after tooth loss. This not only protects you from additional lost teeth, but it keeps your jawbone healthy, which maintains your full and youthful facial appearance. Dental implants help you look and feel better, giving you a serious confidence boost. If you hid your smile in public due to missing teeth, dental implants will give you the power to grin once more! Plus, dental implants allow your restoration to appear as if it was emerging from your gums just like your natural teeth.
Easy Oral Healthcare
One of the advantages of choosing a tooth replacement that looks, feels, and functions just like your natural teeth is that your oral healthcare routine is stress-free! Simply brush and floss as you normally would and visit our office for routine checkups and cleanings. We may recommend the use of a water flosser, or another easy to use instrument, but maintenance is a breeze because you won't have to worry about removing parts of your smile for cleaning.